Google Sites for Teachers
Please click on the following link for Google's tutorial on how to create and add content to your Google Site: Google Sites Tutorial
To publish your Google site so that it's visible to the public, please click on the following link for a tutorial: Making Google Site Public
Office Download
Downloading Office on your personal device
Lexington Local Schools now offers each student or staff member to download 5 copies of Microsoft Office to their PC or Mac. Each user has to register for this at the link below.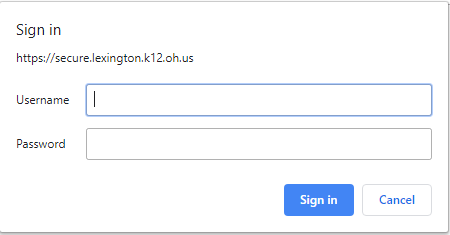 For Students to register to download Office, they have to enter their own computer logon with their password that they logon to the computer; for example 20smithk.
Staff Members have to enter their lastname.firstname and their password used to log on to a Lexington computer.
Once logged in there will be an Install Office button click the button and select Office 365 apps

Once you arrive at the home page, click install now to download Office and run the program, this may take 30 minutes or more on a slow connection.