Eastern Elementary 2018 Overall A Award
Eastern Elementary was awarded the recognition as a 2018 Overall A School! CONGRATULATIONS TO THE STUDENTS AND STAFF AT EASTERN!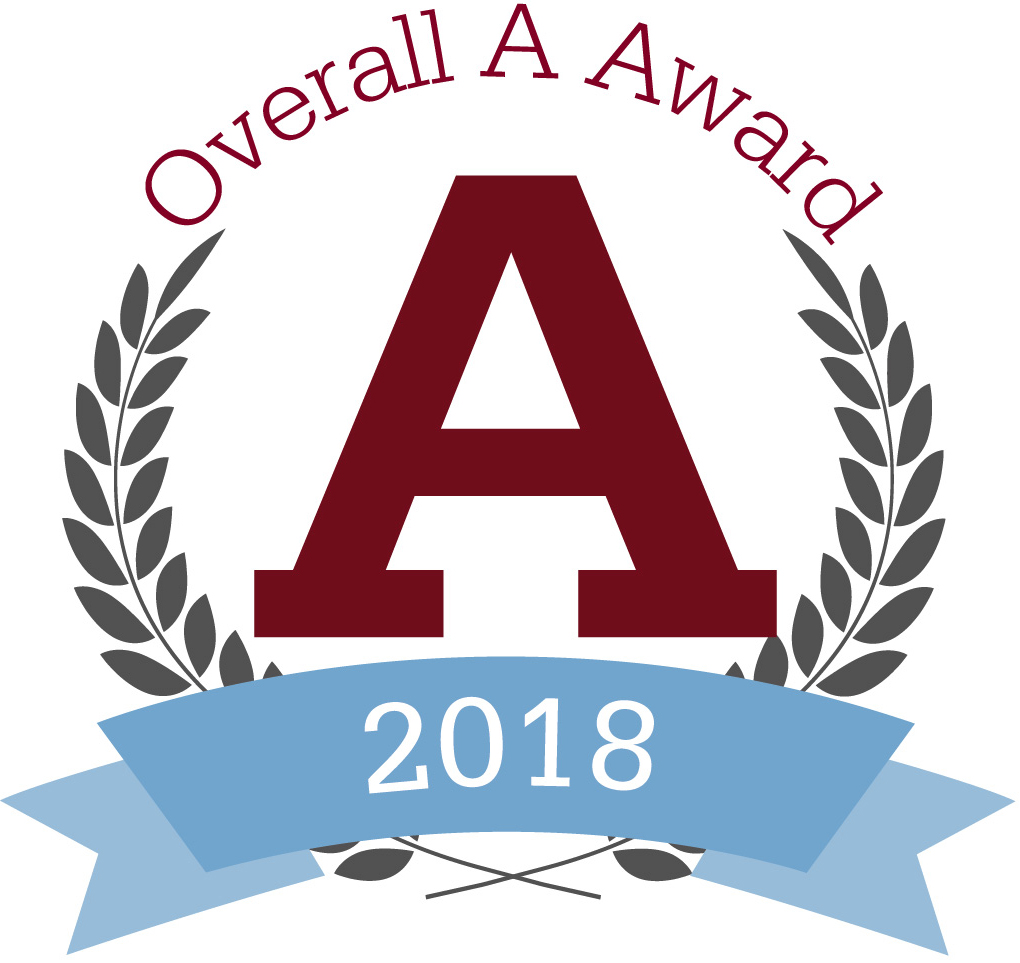 Congratulations! I'm honored to notify you Ohio's State Board of Education has granted your school its Overall A Award.
As an Overall A Award winner, your school's report card shows your school is demonstrating high academic performance and building bright futures for students of every background and ability level. Congratulations on this impressive achievement!
Ohio's strategic plan for education, Each Child, Our Future, is the state's plan to ensure each student is challenged, prepared and empowered for his or her future by way of an excellent prekindergarten through grade 12 education. Our mission is to prepare students for a future that has yet to be written. Many consider this to be a daunting endeavor. Your education team, however, has clearly embraced this challenge.
I want you to know how much we appreciate your leadership and the dedication your team has to providing a high-quality experience for all students. Please share our gratitude with all of those who contributed to this accomplishment.
In the coming weeks, you'll receive an official 'Overall A' banner to display in your school.
Thank you for all you do for the students and families you serve.
Sincerely,


Tess Elshoff
President
2019-2020 Kindergarten Registration
2019-2020 Kindergarten Registration
Lexington Local Schools will hold kindergarten registration at Central and Western Elementary schools on Thursday, February 21st from 9:30 a.m. to 3:00 p.m. and 4:30 pm to 7:00 p.m. at Central and Western Elementary schools. Registration will also be held on Thursday, February 28th from 4:30 p.m. to 7:00 p.m.

Your child must be 5 years old on or before August 1, 2019 to be eligible for kindergarten. The following documentation is required for kindergarten registration:
1. Child's original birth certificate
2. Child's social security card
3. Child's immunization record
4. Custody papers (single, adoptive, foster family or name change)
5. Proof of residence (current rental/purchase/lease agreement or
utility bill)
6. Your driver's license
Parents will sign up for a kindergarten screening date & time during registration.
Eastern News and Happenings
Important Announcement(s)

EASTERN SHINE/ICE CREAM Social

Wednesday, May 8th, 2019
6:00 - 8:30 pm

Come anytime throughout the night
 Next 6th Grade Promotion Meeting

Thursday, May 9th @ 8:00 am

Eastern Library

EASTERN RIGHT TO READ WEEK
Scholastic Book Fair
Monday, May 6th -- Friday, May 10th

EASTERN 6th Grade Promotion
Thursday, May 30th, 2019

9:15 at the High School Auditorium
Short Reception at Eastern following the program
Thursday, May 30th, 2019
LAST DAY of SCHOOL
 EASTERN 2018-2019 Important DATES

| | | |
| --- | --- | --- |
| DATE | EVENT | TIME |
| Wednesday, May 8th, 2019 | Eastern Shine Night | 6:00 - 8:30 pm |
| Thursday, May 9th, 2019 | 5th/6th Grade Choir Concert @ High School | 7:00 pm |
| Friday, May 10th, 2019 | 6th JH Visit | All Day |
| May 13th  --  May 17th | Student Council Change Drive | All Week |
| Tuesday, May 14th | 4th Grade Field Trip | All Day |
| May 20th  --  May 24th | Student Council Spirit Week | All Week |
| Friday, May 24th | 6th Grade OLYMPICS | Afternoon |
| Monday, May 27th | NO SCHOOL- Memorial Day | All Day |
| Thursday, May 30th | PROMOTION @ HS | 9:15 am |
| Thursday, May 30th | Last Day of School |   |
   PARENTS  &  FAMILIES
Safe Snack Protocol
Lately, we have had some 'Birthday' Snacks being delivered without permission or any type of notification.  We have several severe food allergies throughout the building and it is pivotal and required that you contact your teachers about sending snacks in.  Please do not send in Birthday Treats with your child prior to contacting the team of teachers.  You may also review the link below relating to the Safe Snack Information.  This was shared at Orientation, sent home, and teachers included it in their beginning of the year packets as well.
Thank you greatly for assisting us with keeping all students safe.
___________________________________________________
Please sign up for our text alerts in order to receive updates and reminders throughout the year.
  Text:  @easternele
To:  81010
____________________________________________________________