COVID-19 Reporting
Per the Ohio Department of Health Director's Order, effective 9-8-2020, requiring reporting and notification regarding COVID-19 cases in Kindergarten through Twelfth Grade Schools, please click the link below to see a letter regarding a positive COVID-19 test at Eastern Elementary.
Letter From the Nurses
Dear Lexington Community,

We are so excited to see our students return to school. We have been working hard to ensure that everyone stays safe and healthy! The information provided is to help parents understand what guidelines we will be using if your student comes to the clinic. These are based on current CDC guidelines. Please use these guidelines at home as you do your morning health checks before school and as return to school guidance.

Feel free to contact your building nurse if you have further questions.

𝐒𝐚𝐟𝐞 𝐒𝐜𝐡𝐨𝐨𝐥 𝐆𝐮𝐢𝐝𝐞𝐥𝐢𝐧𝐞𝐬

𝐏𝐥𝐞𝐚𝐬𝐞 𝐤𝐞𝐞𝐩 𝐜𝐡𝐢𝐥𝐝 𝐡𝐨𝐦𝐞 𝐢𝐟 𝐭𝐡𝐞𝐲 𝐡𝐚𝐯𝐞 𝐚𝐧𝐲 𝐨𝐟 𝐭𝐡𝐞𝐬𝐞 𝐬𝐲𝐦𝐩𝐭𝐨𝐦𝐬:
1. Temperature over 100.0 F
2. Sore Throat
3. Uncontrolled cough that causes difficulty breathing
4. Diarrhea, vomiting and/or abdominal pain
5. Severe headache or pain

𝐑𝐞𝐭𝐮𝐫𝐧𝐢𝐧𝐠 𝐭𝐨 𝐒𝐜𝐡𝐨𝐨𝐥
1. Temperature below 100.0 F for a minimum of 24 hours without use of fever reducing medications
2. Must be symptom free for minimal of 24 hours and no new symptoms
3. Free of vomiting and diarrhea for minimal of 24 hours and able to tolerate eating and drinking
4. If doctor prescribes antibiotic should be taking antibiotic for minimal of 24 hours prior to return to school
5. After positive Covid-19 test: All signs and symptoms must be gone. At least 10 days passed since first symptom, and/or negative Covid-19 test, if applicable. Follow current CDC and local Health Department guidelines as needed.
Food Service Update
Recently the USDA extended Free Breakfast and Free Lunch for every student from now until December 31, 2020. What does this mean to your student?


1. One Breakfast and one Lunch free daily


2. Free meals only available on school days


3. In effect until 12/31/20 or revoked by USDA


4. No application needed. Beginning 1/1/21 application must be submitted and approved to receive free or reduced lunches.


5. May choose any of the offered meals


If you have questions please contact Tricia Volz at 419-884-2192 or
This email address is being protected from spambots. You need JavaScript enabled to view it.
Student Computer Passwords Changed to Student ID
Student computer passwords have been reset to their Student ID number, which is entered at lunch. Student IDs can also be found in ProgressBook Parent Access.
Busses Running Later First Couple Weeks

Parents, please know that busses will run later than normal in the morning and afternoon for the first couple weeks as students and drivers adjust to the new guidelines and the new school year. Thank you.
August 28, 2020 Update
Lexington School Community,
We are now less than two weeks away from welcoming our students back into our schools. The teachers and staff have been preparing for the upcoming year by engaging in professional development and preparing their classrooms for students. We are excited to see our students return. The Lexington Digital Academy is also preparing for students and is looking forward to supporting on-line learning this school year.
Above is a link to our district Back-to-School plan with adjusted language regarding mask breaks. Per the direction of Richland Public Health and the current Mask Order from the State of Ohio, mask breaks will be given when deemed necessary by the teacher and will not exceed 10 minutes while maintaining proper social distancing. Other times mask breaks may occur during the day are when students are taken outside for class, recess, physical education class, choir, band, lunch, and when a student is alone. Please remember to have your student wear a facial covering when boarding the bus. All students will receive a facial covering acknowledgment form on the first day of school, but anyone who wishes to fill one out now can do so utilizing the link below:
https://forms.gle/c4byKdzDY2wW2SQi9
For those of you who have been to the high school recently, you will notice that the Building Project for our new 7-12 building has begun with the demolition of the baseball and softball fields and the preparation for site excavation. This will be an exciting backdrop to our year and we will look forward to updating you on the progress. Thank you again for your supporting the future of our
district.
Please know that we understand the nervousness, angst and/or frustration that returning to school, and living in this time of COVID-19 creates. We feel it, too. Together as a school community we can support each other, and keep each other safe by adhering to the current guidelines. It is the hope of the entire Lexington School Community to have a productive, safe and enjoyable year. We appreciate the support of our parents and community, and know that we can make this year a success.
Thank you for your continued support.
Jeremy Secrist
2020-2021 Back to School Plan
Lexington Local School District 2020-2021 Back to School Plan
Lexington School Community,
Last night the board approved our Back-to-School Plan for the 2020-2021 school year. The plan can be found by clicking on the link above. I sincerely thank the staff, teachers and administrators who worked together to create a plan to bring our students back safely, as well as to provide a quality online option for students. Our buildings will be releasing digital orientations, that will be based upon our district plan, and will outline the policies and procedures of each of our five unique buildings. Those will be released the week of August 31st. Our principals and counselors are working tirelessly to redo and finalize student schedules now that we know how many students will not be returning to our buildings. For our Junior High and High School students, schedules will be made available September 1st via ProgressBook. Thank you for your continued support of the Lexington Local Schools and despite whatever challenges we may face, we are looking forward to another great school year.
Richland Public Health COVID Letter
Attached in the link above is a letter sent to all Richland County schools describing how the Richland Public Health Department will handle an exposure to COVID-19 in a school setting and/or a positive test by a member of our school community. Please take the time to read the letter carefully.
Thank you.
Jeremy Secrist
COVID-19 Reopening Guidance - Fall 2020
The Richland County Reopening Framework that I have previously referenced is attached in the link above. This framework was created through cooperation with all the county public schools and the Richland Department of Public Health. I want to stress that this framework will be used to assist Lexington, and the district task force, in creating the protocols and procedures for the 2020-2021 school year. As you will read, there are opportunities for local decisions on some issues/procedures within the document, and each district will make decisions that will result in some variances between districts in effort to best serve each community.
Thank you again for your patience, support and input. I will be communicating again soon to try to address some of the questions that have already been asked, as well as continuing to keep you updated and seek input as we work through this process together. I appreciate all of you and your thoughts. Stay well.
Job Postings
Part Time Academic Reading Mentor


Central Elementary is looking for a part-time reading mentor for students grades 2-4. This Renhill position pays $15 per hour. For more information contact Kathy Weidig, Principal at 419-884-1308


𝐓𝐫𝐞𝐚𝐬𝐮𝐫𝐞𝐫'𝐬 𝐎𝐟𝐟𝐢𝐜𝐞 𝐀𝐜𝐜𝐨𝐮𝐧𝐭𝐢𝐧𝐠 𝐀𝐬𝐬𝐢𝐬𝐭𝐚𝐧𝐭
• Company: Lexington Local Schools
• Primary Contact: Jason Whitesel, Treasurer/CFO
• Email: This email address is being protected from spambots. You need JavaScript enabled to view it.
• Posted on: 9/21/2020
• Expiration: 9/28/2020
Lexington Local Schools is seeking an individual to fill the full-time position of Accounting Assistant in the Treasurer's Office. This is a 12-month, 261-day contract position. The start date is negotiable dependent upon circumstances but is anticipated to be no later than November 1, 2020. Please submit your application and letter of interest to: Jason Whitesel, Treasurer/CFO, Lexington Local Schools, 103 Clever Lane, Lexington, OH 44904 or This email address is being protected from spambots. You need JavaScript enabled to view it. by September 28, 2020.
𝐐𝐔𝐀𝐋𝐈𝐅𝐈𝐂𝐀𝐓𝐈𝐎𝐍𝐒:
• Strong organizational skills;
• Ability to work cooperatively with District administration and staff;
• Attention to detail and ability to perform work accurately and timely;
• Self-motivated and reliable;
• Strong work ethic;
• High moral character;
• Strong computer skills, including Excel;
• Effective oral and written communication skills;
• Experience in state accounting software (the District is currently on Classic State Software and
will be transitioning to Redesign in March 2021);
• Experience with SCView requisitioning software preferred
𝐃𝐔𝐓𝐈𝐄𝐒:
• Accounts Payable;
• Inventory Tracking and Reporting;
• Purchase Processing and Ordering;
• Student Activities Accounting and Reporting;
• Requisition and PO Processing;
• Invoice Processing;
• Check and Refund Payments
Substitute Nurses
Substitute nurses needed for 2020-2021 school year. RN or LPN with pediatric experience helpful. Send a resume or contact Paula Smith RN, District Nurse at This email address is being protected from spambots. You need JavaScript enabled to view it.
Substitute Custodians
Lexington Local Schools has a need for Substitute Custodians. Custodian hours - Varied shifts, 8 hours per day. Must demonstrate aptitude and competence for assigned responsibilities. Complete classified application form found on website: www.lexington.k12.oh.us Send application to Jeremy Secrist, Assistant Superintendent 103 Clever Lane Lexington, OH 44904 or e-mail completed application to This email address is being protected from spambots. You need JavaScript enabled to view it.
2020-2021 District Calendar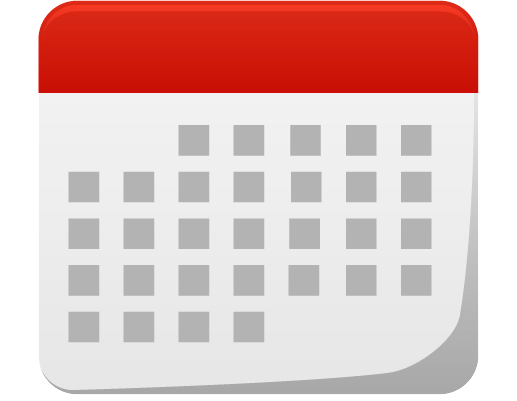 2020-2021 Board Approved Calendar
Reminder of the Laws on Stopping for School Buses
Best advice is if you approach, from either direction, a school bus stopped on or along the road, for any reason, with or without its lights flashing STOP.
We must all do our part of keep our precious children safe on their way to and from school each day. No one should be in such a hurry to jeopardize children's safety.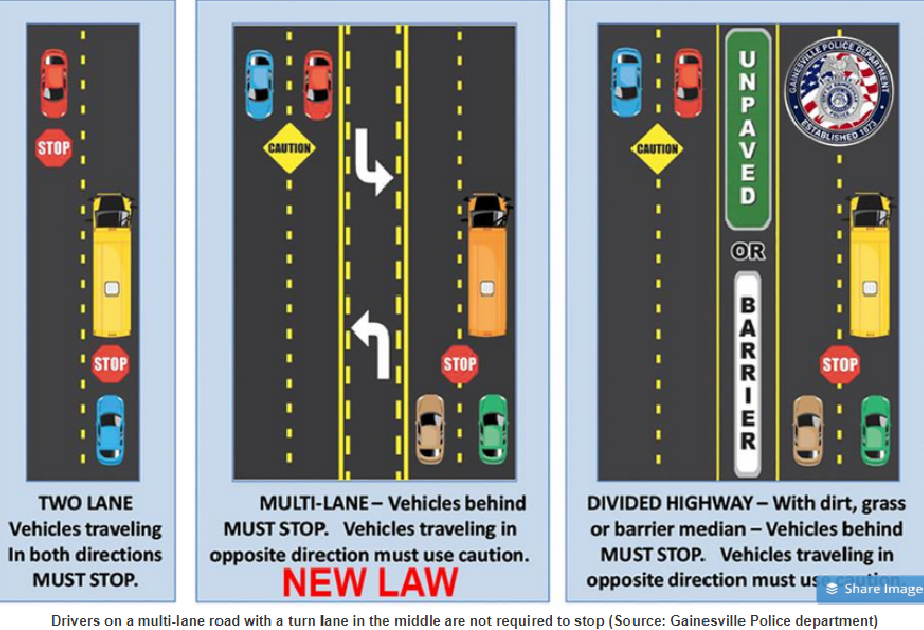 New Text and Email Alert Service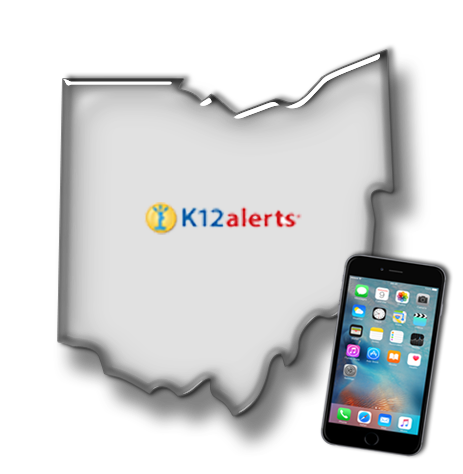 Lexington Schools has updated to a new text and email alert service. The K12Alerts Portal link to sign up/make changes can be found under "Parents & Students" and clicking on "Text and Email Alerts" or by clicking here. If you were previously signed up for district-wide messages, you will still receive those alerts as usual. If you only wish to receive district-wide alerts, you do not need to do anything. If you wish to receive individual school specific alerts as well, those will need to be signed up for again. For existing users, enter your phone number or email address as the username and a password of changeme by default. After signing in, you can change your contact information as well as change the password to one of your choice. Click the "Click here to continue" button at the bottom of the contact information page and select the schools you wish to receive alerts from on the following page. Click "Add" and then "Click to continue" to confirm your selections.
Text and Email Messaging can be used for a variety of reasons such as:
Snow day notifications, school closings or delays
Emergency alerts (school lockdowns)
Alerting parents for delayed school buses
Alerting parents for local dangers
Mission Statement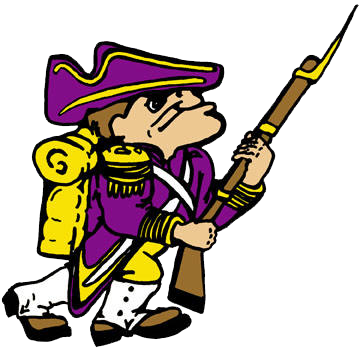 "The Lexington Local Schools, through a partnership

with our children's families and our community, will provide the BEST possible curricular and co-curricular opportunities to challenge all students to reach their highest potential, to enjoy learning and to make positive contributions within their homes and communities."