Central Elementary Named National Blue Ribbon School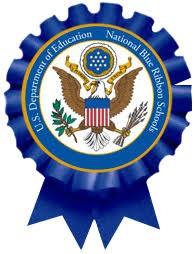 Congratulations Central Elementary students, teachers, staff, principal and parents for being recognized as an Exemplary High Performing National Blue Ribbon School for 2018 by U.S. Secretary of Education, Betsy DeVos.
Click Here for the letter from Aba Kumi, Director of the National Blue Ribbon Schools Program

2019 - 2020 Supply Lists
Please click below to view/print the supply lists for the 2019-2020 school year:
Central News
Next Year's Teacher
We will mail out the next year's classroom assignments by the middle of June. If you have any questions or concerns, please do not hesitate to call. Messages in the office will be checked frequently all summer J
Ohio State Tests
The Third and Fourth Grade OST results should be in at the end of June, we will mail them to you with the letters that have your student's next year's teacher. Thank you for all of the hard work from the parents to the teachers who take such great care of our children and do whatever it takes to make sure that our kids are successful.
Lost and Found
Please come and look through the lost and found for items that may belong to you. The items in the lost and found will be donated to a charitable organization if they are not claimed by Friday, May 31st at noon.
Medicines
Please make sure that you pick up any medicine that we have in the office for your children. If it is not picked up by Friday, May 31st it will be disposed. We are not permitted to send it home on the bus.
Bus Stops for the 19-20 School Year
Just a reminder that at the end of this school year all bus stops default back to the student's home address. If you would like for your child to be dropped off or picked up next school year other than their home address the bus garage will need a new permission slip, from the parent or guardian, to change the students stops to somewhere other than their residence. Avoid the August rush and you can start sending your letters to the bus garage on July 1st. You can fax them to 419-884-1821, or send requests to 103 Clever Lane, Lexington, Ohio 44904 Attention: Transportation.
Free and Reduced Lunch Applications
Free and reduced lunch applications need to also be resubmitted. Those forms come home during orientations and need to be returned by September 9th
Orientations
Monday, August 12th 5-6 pm Third Grade Orientation
Monday, August 12th 6-7pm Fourth Grade Orientation
Tuesday, August 13th 5-6 pm First Grade Orientation
Tuesday, August 13th 6-7 pm Second Grade Orientation
Wednesday, August 14th 5-6 pm Orientation for morning kindergarten students
Wednesday, August 14th 6-7 pm Orientation for afternoon kindergarten students
Box Tops for Education
If you have any box tops please send them in so we can turn them in this summer J
Upcoming Events (check for updates)
Military Family Resources
Central Library Links