Central Elementary Named National Blue Ribbon School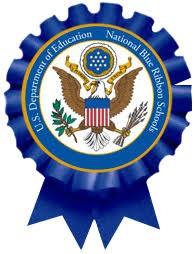 Congratulations Central Elementary students, teachers, staff, principal and parents for being recognized as an Exemplary High Performing National Blue Ribbon School for 2018 by U.S. Secretary of Education, Betsy DeVos.
Click Here for the letter from Aba Kumi, Director of the National Blue Ribbon Schools Program

2019 - 2020 Supply Lists
Please click below to view/print the supply lists for the 2019-2020 school year:
Central News
Next Year's Teacher
    We will mail out the next year's classroom assignments by the middle of June.  If you have any questions or concerns, please do not hesitate to call.  Messages in the office will be checked frequently all summer J
Ohio State Tests
     The Third and Fourth Grade OST results should be in at the end of June, we will mail them to you with the letters that have your student's next year's teacher.  Thank you for all of the hard work from the parents to the teachers who take such great care of our children and do whatever it takes to make sure that our kids are successful.
Fourth Grade Fundraiser
     The fourth grade classes are planning a small fundraiser for next week.  They read A Long Walk to Water by Linda Sue Park and would like to send money to the Water for South Sudan nonprofit organization to build a well.  The fourth grade classes are making items to sell on May 29th  in the morning.  Each item will be priced at $.50.  The fourth graders would be very appreciative of any support that you can give next Wednesday. 
Lost and Found
     Please come and look through the lost and found for items that may belong to you.  The items in the lost and found will be donated to a charitable organization if they are not claimed by Friday, May 31st at noon.
Medicines
     Please make sure that you pick up any medicine that we have in the office for your children.  If it is not picked up by Friday, May 31st it will be disposed.  We are not permitted to send it home on the bus.
Bus Stops for the 19-20 School Year
      Just a reminder that at the end of this school year all bus stops default back to the student's home address.  If you would like for your child to be dropped off or picked up next school year other than their home address the bus garage will need a new permission slip, from the parent or guardian, to change the students stops to somewhere other than their residence.  Avoid the August rush and you can start sending your letters to the bus garage on July 1st.  You can fax them to 419-884-1821, or send requests to 103 Clever Lane, Lexington, Ohio 44904 Attention: Transportation.
Free and Reduced Lunch Applications
     Free and reduced lunch applications need to also be resubmitted.  Those forms come home during orientations and need to be returned by September 9th
Orientations
Monday, August 12th     5-6 pm         Third Grade Orientation
Monday, August 12th       6-7pm         Fourth Grade Orientation
Tuesday, August 13th      5-6 pm       First Grade Orientation
Tuesday, August 13th          6-7 pm          Second Grade Orientation 
 Wednesday, August 14th  5-6  pm        Orientation for morning kindergarten students
Wednesday, August 14th  6-7 pm         Orientation for afternoon kindergarten students
Box Tops for Education
     If you have any box tops please send them in so we can turn them in this summer J
Upcoming Events  (check for updates)
Monday, May 27th                             No School~Memorial Day
Tuesday, May 28th                              Mrs. Young to the environmental classroom
First grade goes to the park
Wednesday, May 29th                        Second grade goes to the park
Fourth Grade goes bowling
Thursday, May 30th                            LAST DAY OF SCHOOL
Friday, May 31st                                 Sleep in!!
2019-2020 Kindergarten Registration
2019-2020 Kindergarten Registration
Lexington Local Schools will hold kindergarten registration at Central and Western Elementary schools on Thursday, February 21st from 9:30 a.m. to 3:00 p.m. and 4:30 pm to 7:00 p.m. at Central and Western Elementary schools. Registration will also be held on Thursday, February 28th from 4:30 p.m. to 7:00 p.m.

Your child must be 5 years old on or before August 1, 2019 to be eligible for kindergarten. The following documentation is required for kindergarten registration:
1. Child's original birth certificate
2. Child's social security card
3. Child's immunization record
4. Custody papers (single, adoptive, foster family or name change)
5. Proof of residence (current rental/purchase/lease agreement or
utility bill)
6. Your driver's license
Parents will sign up for a kindergarten screening date & time during registration.
Military Family Resources
Central Library Links