Reunion Information

exington Class of 1976
45th Year Reunion
PRE-REUNION GATHERING (if interested):
Date: Friday, 8/20/21, 6:00 pm
Location: The brand-new 1285 Winery, 1285 West Hanley Rd., Lexington, OH 44904
Questions: Contact Vickie Brown
LHS 45TH YEAR CLASS REUNION:
Date: Saturday, August 21, 2021
Location: The Lexington Event Center at Buck's Bar & Grill
192 East Main St., Lexington, OH 44904 (entrance at rear of building)
Time: 6:00 pm:
Registration, Hors D'oeuvres & Cash bar
7:00 pm: Buffet Dinner
(London Broil, Mediterranean Chicken, Vegetable Lasagna, Roasted Potatoes, Green Beans Almondine, Tossed Salad, Fresh Fruit, Homemade Bread, Dessert Assortment, Lemonade & Iced Tea)
8:00 pm: Relax, Reconnect & Reminisce
RESERVATIONS:
$30 per person, due by August 1, 2021.
Pay options:
Mail check payable to "Lex Class of 1976" to:
Sue Kisling, 2393 Middle Bellville Rd., Lexington, OH 44904
PayPal or Venmo (contact Vickie Brown)
CONNECT:
www.lexington.k12.oh.us (See "Community/Alumni" link)

Facebook: "Lex Class of 1976" (page managed by Sue Kisling)
www.alumniclass.com (Must be a member to view details)
Personal email and/or phone (Please provide current informaton)
LOCAL EVENTS/POINTS OF INTEREST:
Thursday, 08/19/2021 - Sunday, 08/22/2021: Lexington Blueberry Festival
www.facebook.com/lexblueberryfest/www.lexblueberryfest.com
Mansfield Visitors' Center: www.destinationmansfield.com
QUESTIONS:
Sue Kisling, This email address is being protected from spambots. You need JavaScript enabled to view it./419-756-9013
Shelley Barber: This email address is being protected from spambots. You need JavaScript enabled to view it./419-631-4205
Vickie Brown: This email address is being protected from spambots. You need JavaScript enabled to view it./419-612-6667
---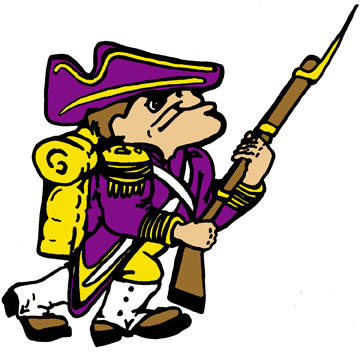 Lexington High School Class of 1975
46th Class Reunion
Save the Date!!!
Saturday, August 28, 2021
Location: Tom and Julie McCready's farm
Click here for final details on this event

*** If you are aware of any class member who has not been contacted for earlier reunions, please contact one of us below! We have been unable to locate all classmates in previous years and would love to see a great turnout for this reunion.
This email address is being protected from spambots. You need JavaScript enabled to view it../419-610-3034 (call/text)
This email address is being protected from spambots. You need JavaScript enabled to view it../419-564-9516 (call/text)