Eastern 6th Grade Academic Challenge Teams Compete at MOESC Competition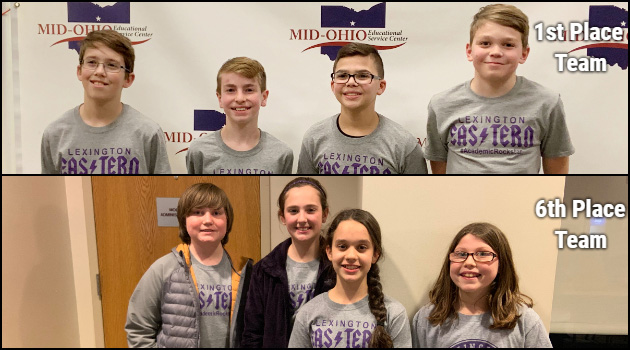 Our Eastern Elementary 6th grade Academic Challenge Teams participated in their first competition of the year at MOESC. Out of the 30 teams in the competition our Eastern teams took 1st and 6th! 1st place won with 125 points! Congratulations Eastern 6th grade Academic Challenge teams! You all ROCK!
1st Place: Oden B., Owan G., Jaybyx M., Isaac P.
6th Place: Logan B., Julia W., Kennedy L., Cara M.
Julia W. Recites 201 Digits of Pi for Pi Day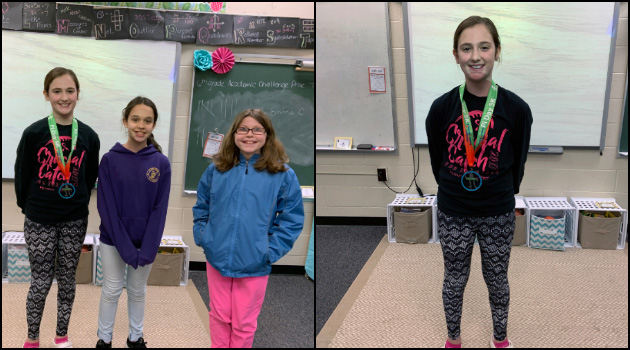 Eastern Elementary held the annual 6th grade Pi Bee on Pi Day, March 14th (3-14) Julia W. was the top contestant. Julia broke the Eastern record by reciting from memory 201 digits of Pi! The previous record was held by Noah E. with 165 digits. The next top two individuals were Kennedy L. with 105 digits and Cara M. with 85! Congratulations ladies! Very impressive!
Eastern Academic Challenge Teams Compete at MOESC Competition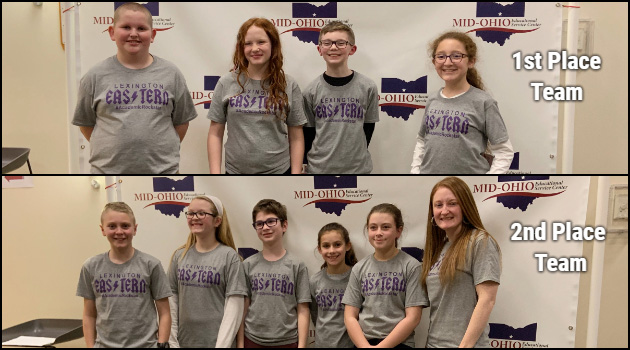 Two 5th grade Academic Challenge teams from Eastern Elementary competed in the 2019 MOESC Academic Challenge Competition. Both teams were phenomenal finishing 1st and 2nd in the competition. These two teams also finished 1st and 2nd in an earlier competition this year. CONGRATULATIONS Eastern 5th grade Academic Challenge teams! You guys are awesome! Go Lex!
1st place Team: Sammy R., Arianna C., Ben W., Alex T.
2nd place Team: Jesse H., Addison S., Owen G., Katya P., Kyra B.
Science Teacher Sarah Freundlich Presents at NASA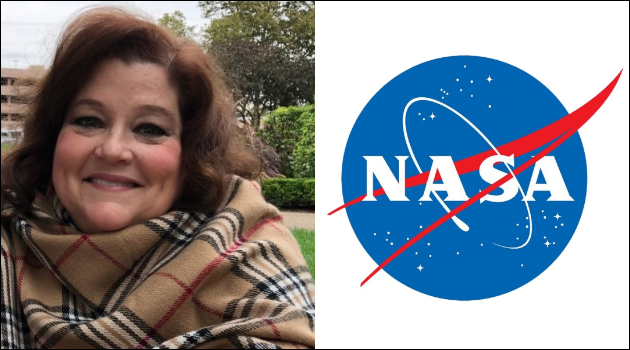 Eastern 5th grade science teacher Sarah Freundlich and colleagues from two other area school districts are making a presentation at the International Space Science Conference taking place at NASA in Houston, TX. Way to go Sarah!
https://www.times-gazette.com/news/20190128/teachers-to-give-presentation-at-houston-space-conference
Eastern 5th Grade People Helping People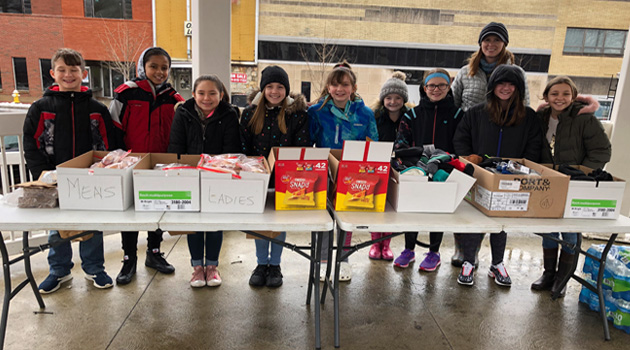 Eastern Elementary 5th grade Student Council members helped provide lunch for those less fortunate in conjunction with People Helping People.

Eastern MOESC Spelling Bee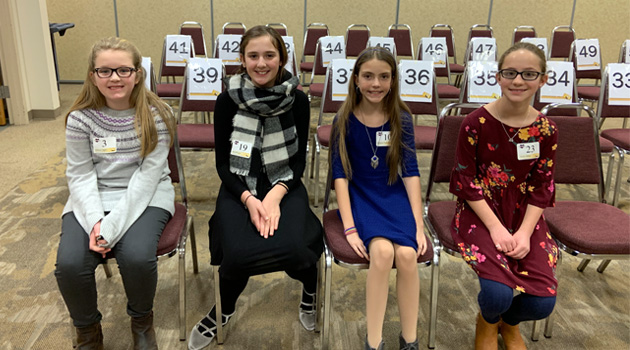 Eastern Elementary students participated recently in the MOESC Spelling Bee competition. Sixth grader Avery M. had the highest finish for our Eastern team. Congratulations to all the Eastern Spelling Bee participants!
5th Grade Academic Challenge Teams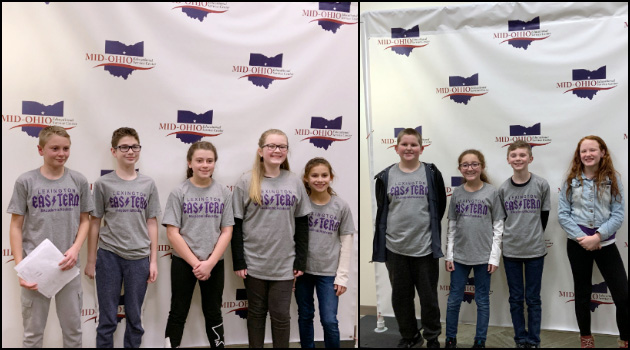 Our two Lexington 5th Grade Academic Challenge teams competed recently in the MOESC Academic Challenge competition. The two Lex teams finished 1st and 2nd out of the 19 teams in the competition. Congratulations Lex 5th grade Academic Challenge teams!
Eastern 5th Grade Art Ceramics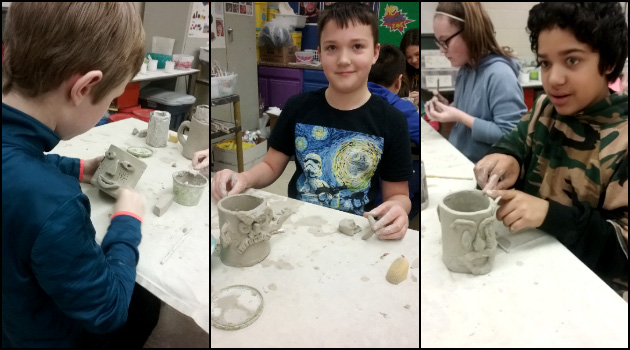 Eastern 5th grade art students learning ceramics techniques by creating mugs.
Eastern 4th Grade Colonists Study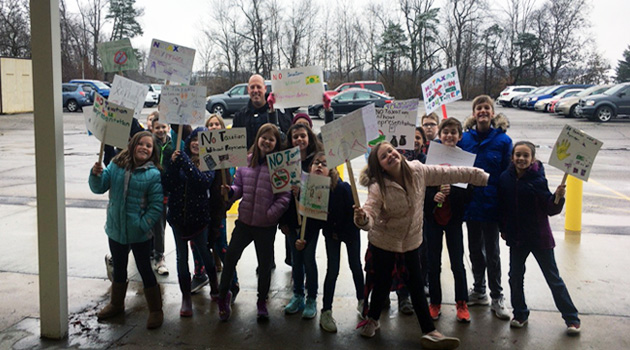 Eastern 4th grade students "protesting" no taxation without representation as part of their study of why the colonists wanted independence from Great Britain.
Eastern World Kindness Day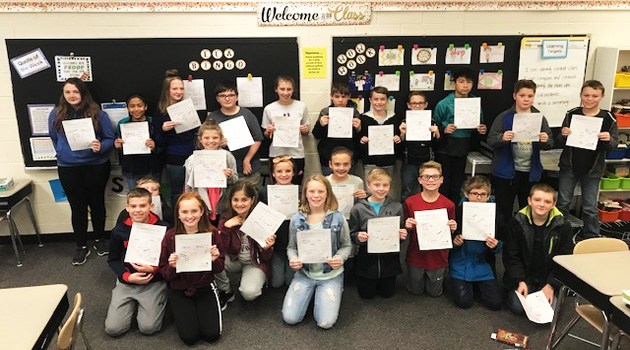 Eastern sixth grade students celebrated World Kindness Day November 13th. Each student was given a heart and all the students were asked to go around the room and write a kind compliment or encouraging word on each students' heart that is pertinent to that student. Many students commented about the hearts being keep sakes. Creating an atmosphere of kindness and encouragement is powerful.
Eastern Coffee Drive for Firefighters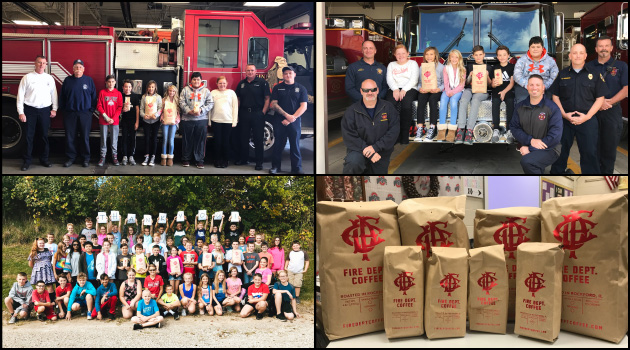 Eastern Elementary recently did community service projects. The 6th grade students from Mrs. Davis, Mrs. Parker, Mrs. Rogers and Mrs. Swart's team did a coffee drive for firefighters. The students chose this project because several of their dads are firefighters. The students raised the funds to provide a special treat of 14 lbs of Fire Dept Coffee to the Mansfield and Galion fire departments where the students' dads serve as firefighters.
Eastern Character Focus
The Character Focus for the month of September at Eastern Elementary was SERVICE. Classes from Mrs. Berry, Smith and Wyant recognized the Lexington Police Department.
Sixth Grade Employable Arts Field Trip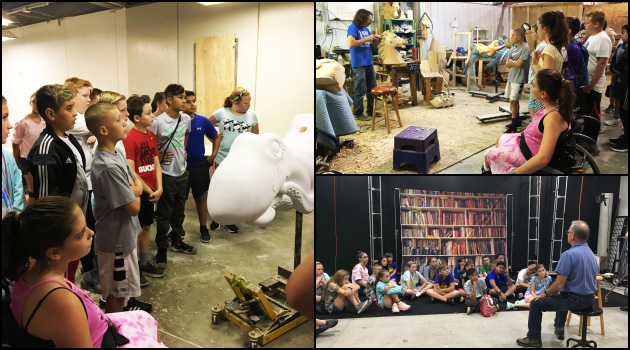 Sixth grade students from Eastern went on their 'Employable Arts' Field Trip, which included stops at DRM, Carousel Works, Carousel Park and the Renaissance Theater.
Color Wheel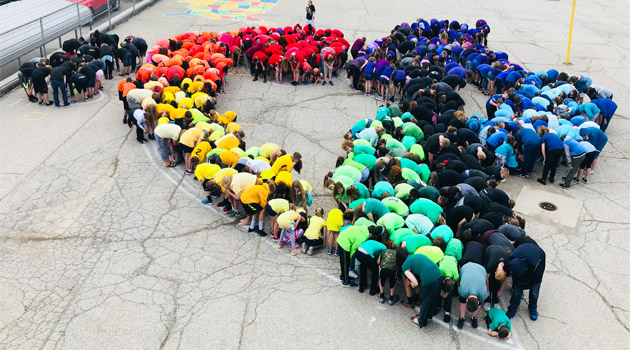 Eastern students and staff creating a color wheel design on the playground to celebrate Youth Fine Arts Month.
Eastern Restroom Project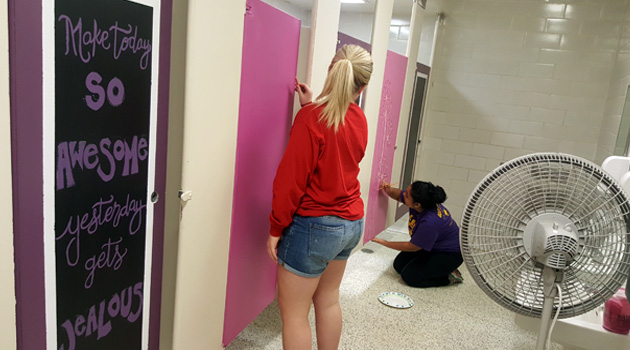 Some Eastern, JH and HS students, Eastern staff and community members volunteered to spruce up the restrooms at Eastern Elementary with paintings and inspirational sayings. Great idea. Looks awesome and we've had very positive feedback from the students. Thanks to all involved.
Eastern's 6th Grade Academic Challenge Teams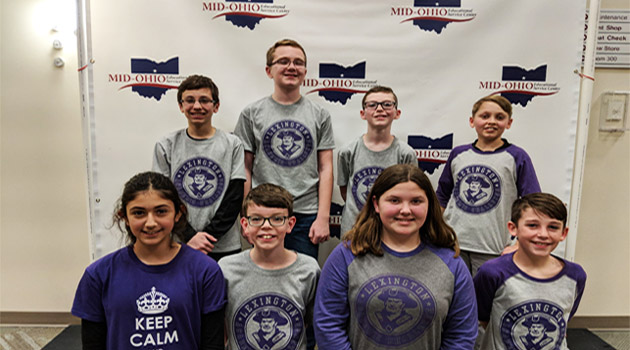 The two Eastern 6th grade Academic Challenge teams finished 1st and 2nd in their most recent competition.
5th Grade Academic Challenge Teams Earns First Place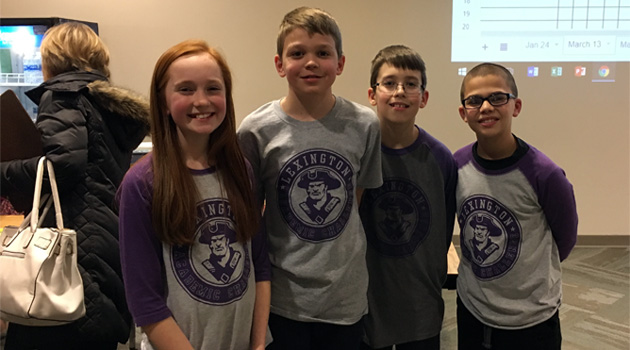 Eastern's 5th grade Academic Challenge team earned first place in a recent competition.
6th Grade Students Assisted People Helping People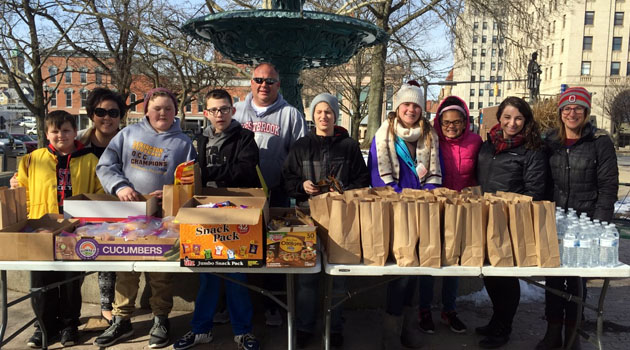 6th grade students assisted 'People Helping People' in Downtown Mansfield.
Students Display Musical Talents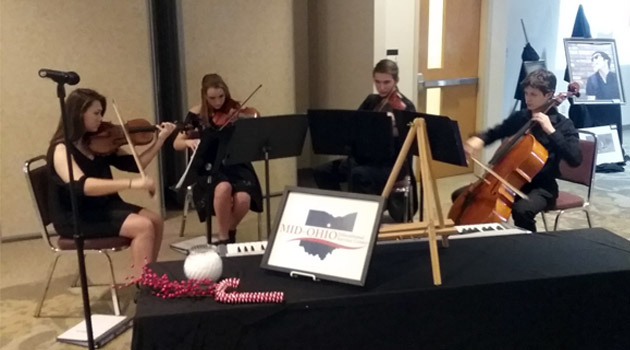 These students displayed their musical talents at the Mid Ohio District Board Members meeting held at MOESC.
Students Present Artwork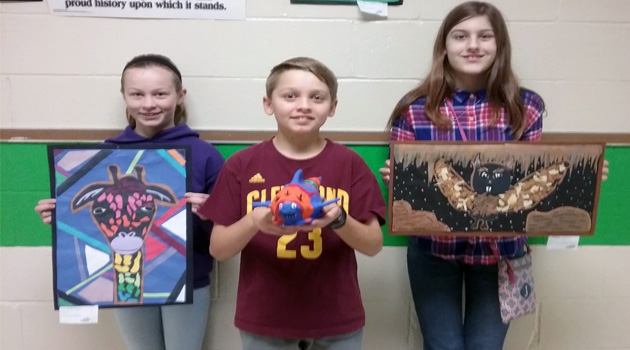 These students presented their artwork at the Mid Ohio District Board Members Meeting held at MOESC.
Eastern 6th Grade Student Council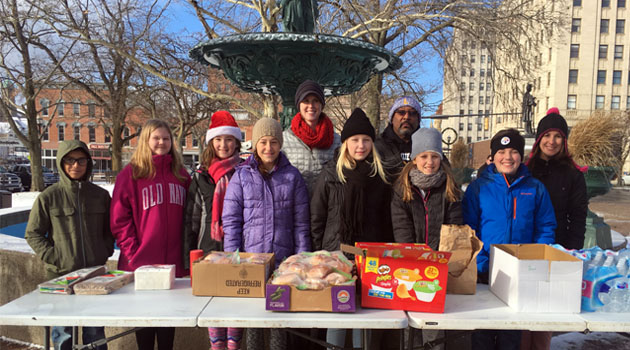 Eastern's 6th Grade Student Council helped to fight hunger by feeding residents of downtown Mansfield.