2018 Summer Math Camp

Our district, in partnership with OSU-Mansfield, welcomed 170 students in grades K-6 to a week-long math camp this summer at Eastern Elementary.
Eastern Academic Challenge Team in Washington D.C.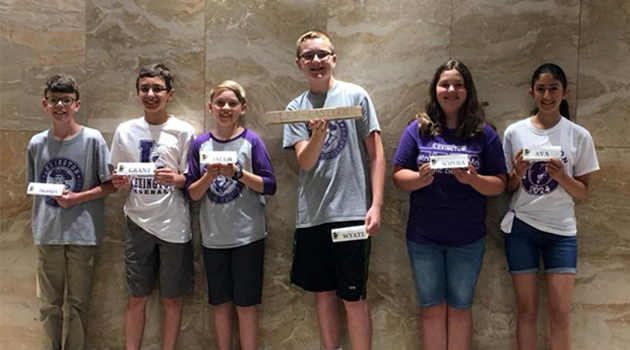 Congratulations to the Eastern Elementary 6th Grade Academic Challenge Team. They traveled to Washington D.C. this weekend and took part in the National Academic Challenge Competition. They walked away with a 6-2 overall record and second place in the tournament!
Central Academic Challenge Team in Washington D.C.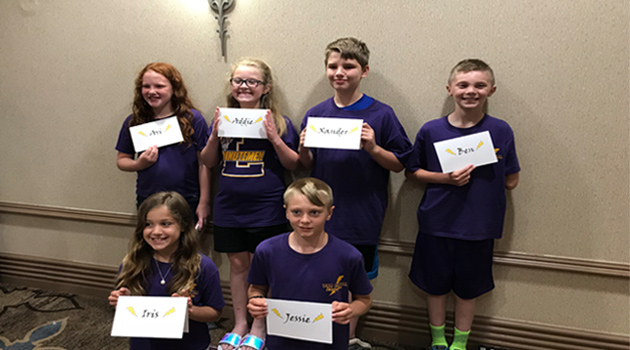 Central Elementary 4th Grade Academic Challenge Team wrapped up a full weekend of matches at the National Academic Challenge Competition in Washington D.C.
Congratulations LHS Class of 2018
Congratulations to the Lexington High School Class of 2018!
Boys Track 4x800 Relay Team Regional Runner-Ups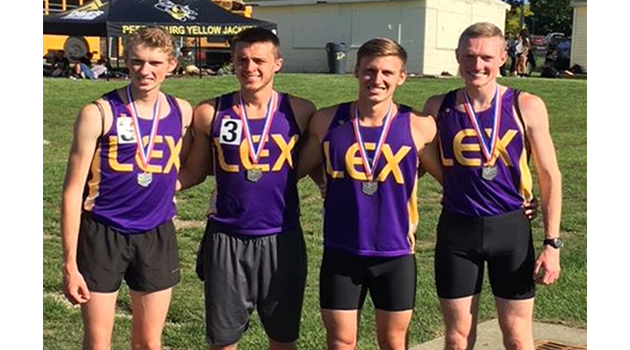 Boys Track 4x800 Relay Team - Regional Runner-ups. One second away from the school record!
Varsity Boys Tennis Team Heading to State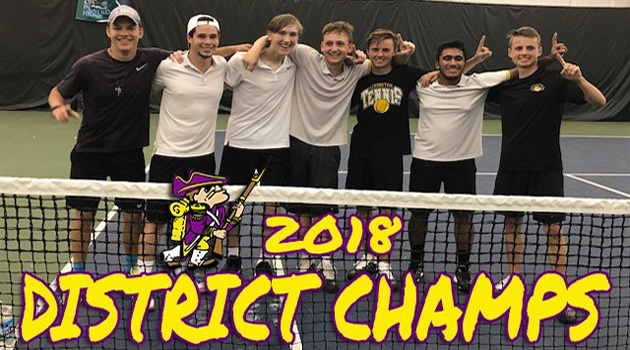 Congratulations to the Lexington Varsity Boys Tennis Team for advancing to the State Team Tournament this Sunday, May 27th at Reynoldsburg High School.
Student-Athletes Spring College Signing Day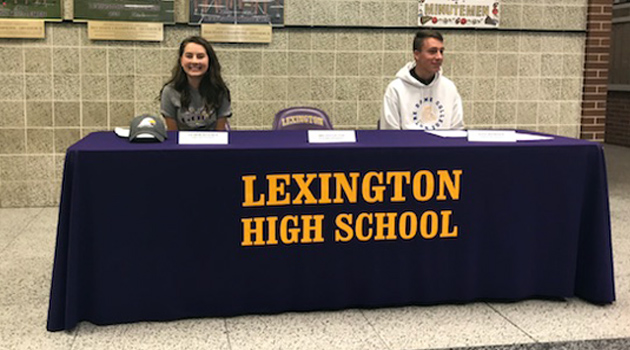 Lexington High School Senior Student-Athletes participated in Spring College Signing Day. Congratulations to Leah B. for committing to Ashland University for Golf & Kyle R. for Bowling at Notre Dame College.
Maggie Will Compete in Scripps National Spelling Bee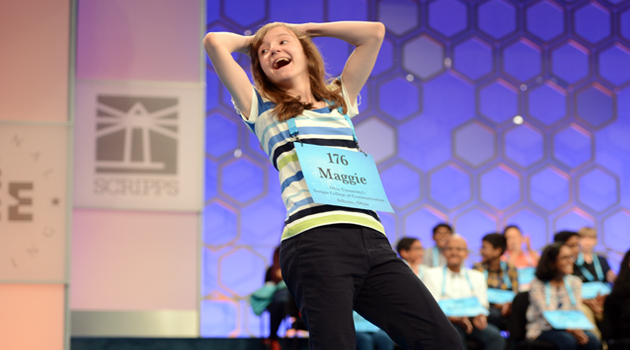 Lexington Junior High student Maggie S. will be competing in the Scripps National Spelling Bee in Washington DC May 29 and 30, 2018. Maggie's group will be on stage from 2:30pm to 3:50pm on Tuesday, May 28 and from 2:00pm to 3:25pm on Wednesday, May 29. The competition will be streaming on ESPN3. If Maggie is a Finalist, it will be announced on Wednesday at 5:10pm, also on ESPN3. Finals are on Thursday, May 31 from 10:00am to 2:00pm on ESPN2 and from 8:20pm to 10:30pm on ESPN.
Girls Track District Champions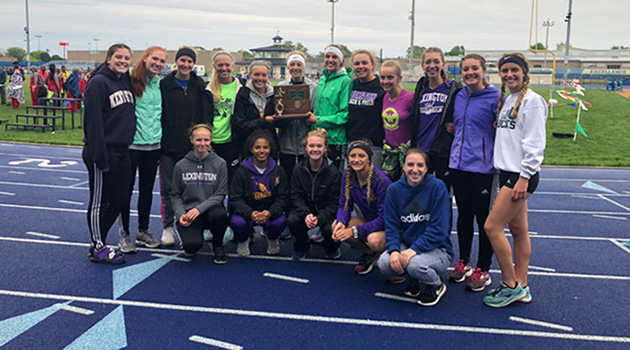 Girls Track 2018 District Champions
Western Games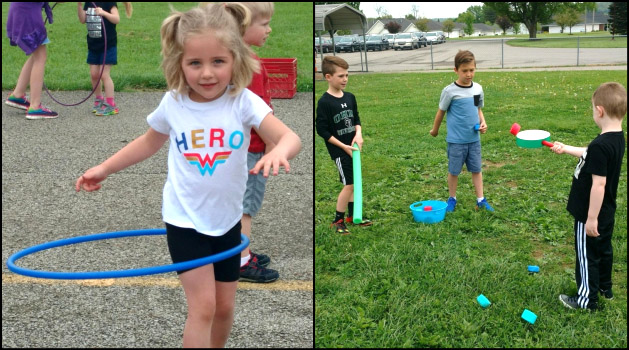 Preschool and Kindergarten Western Games
Eastern Color Wheel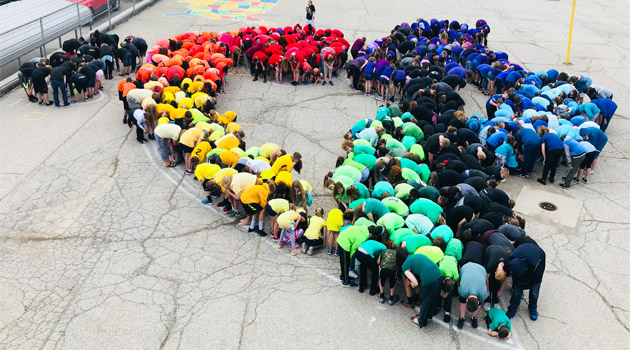 Eastern students and staff creating a color wheel design on the playground to celebrate Youth Fine Arts Month.
Junior High Academic Challenge Earns First Place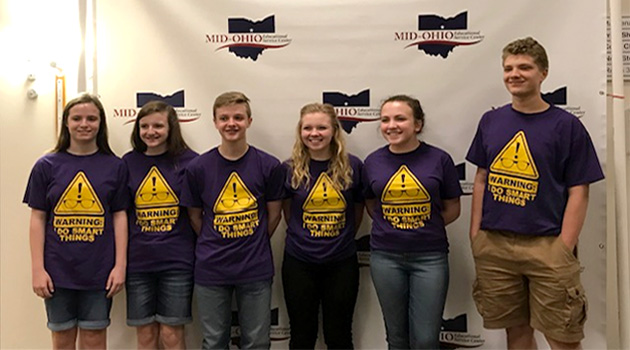 Lexington Junior High Academic Challenge team received first place out of 34 schools in the May 15 competition at MOESC.
Daylight Prom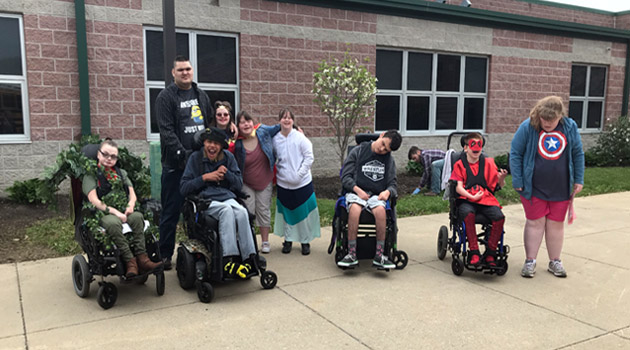 Lexington High School students took part in the Daylight Prom at Clear Fork High School. The theme of the Prom was Superheroes.
Lexington Arbor Day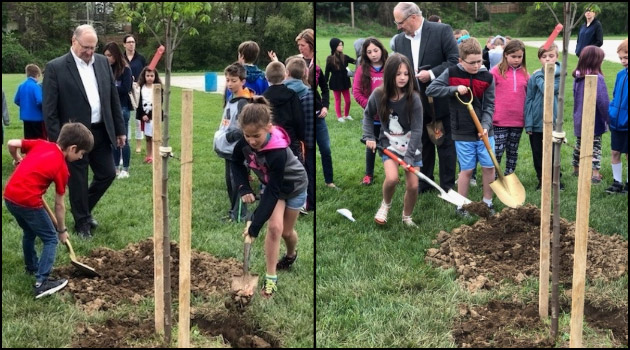 Western third grade students participated in Lexington's Arbor Day event.
Student-Athlete of the Year Breakfast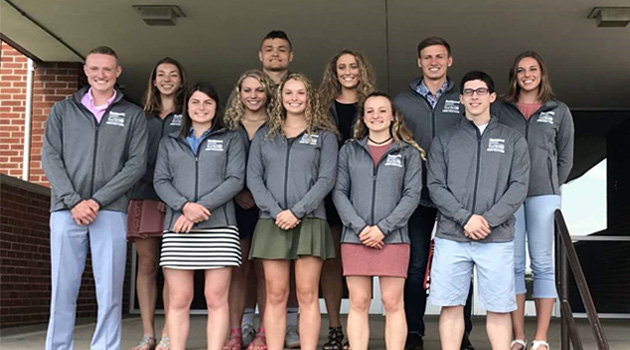 Lexington High School had 11 Student-Athletes attend the Richland Source Student-Athlete of the Year Breakfast sponsored by Richland Bank.
2018 Varsity Baseball OCC Champions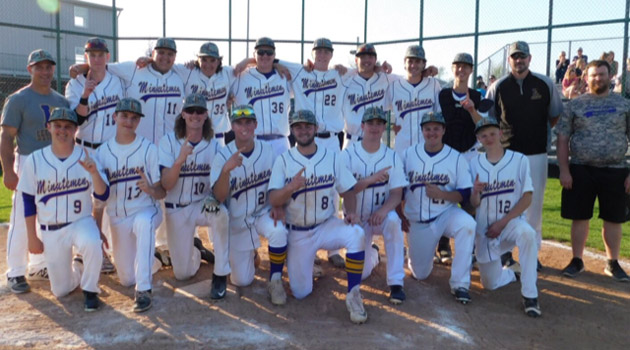 The Lexington Minutemen Varsity Baseball Team captured an outright OCC Championship last night versus Mansfield Senior 11-1. The Minutemen improved to 15-2 and begin Sectional play at home Friday night versus the winner of Kenton and Tiffin Columbian.
Outstanding Achievement Award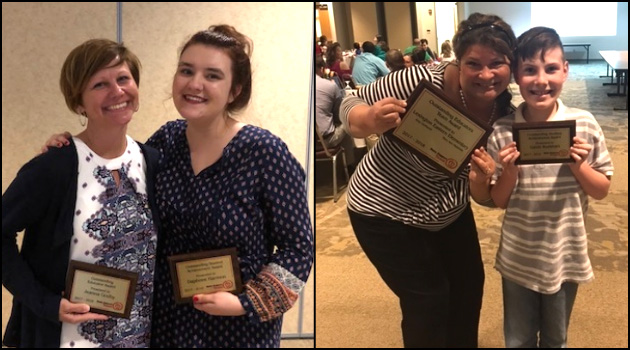 Lexington senior Daphnee H. and Intervention Specialist Jeanna Godby(left) and Fourth Grader Gavin B. and Intervention Specialist Amy Gerhardt(right) were awarded the Outstanding Achievement Award for students and educators by the State Support Team 7 on May 8th. Congratulations to all!
Rotary McGowan Courage Award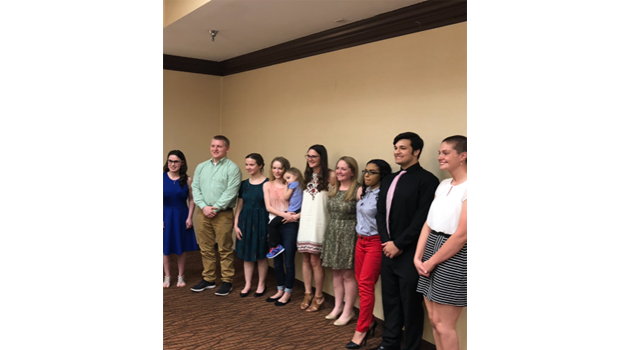 Lexington senior Abigail A. was awarded the Rotary McGowan Courage Award on May 8th. She joined 8 other students from Richland County who were nominated by their school who have demonstrated courage, tenacity, and fortitude in the face of adversity and difficulty in their lives. Congratulations to Abigail and all Richland County recipients.
2018 Outstanding Educator Team Award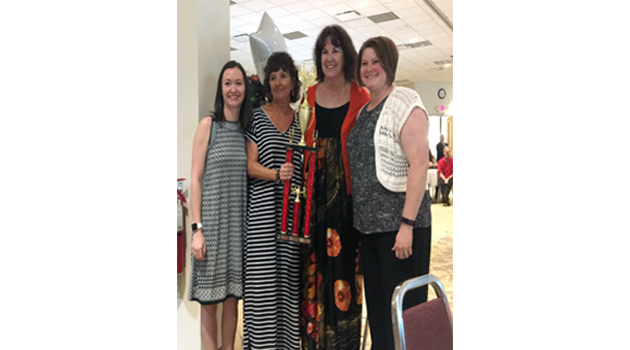 Congratulations to the teacher team of Mrs. Williams, Mrs. Kmetz, Mrs. Smith, Mrs. Pritchard, and Mrs. Coffman for being awarded the Franklin B Walter Outstanding Educator Team Award 2018.
Autumn P. Wins The Carmean Award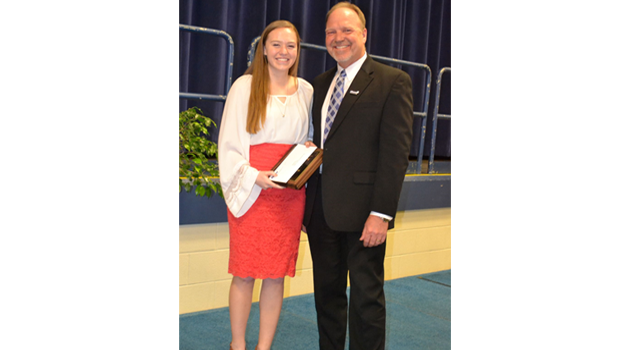 Autumn P., a Senior from Lexington High School, earned The Carmean Award presented by the Pioneer Career and Technology Center. Autumn excelled in Pioneer's Dental Assisting program.
Central Fourth Grade Leadership Team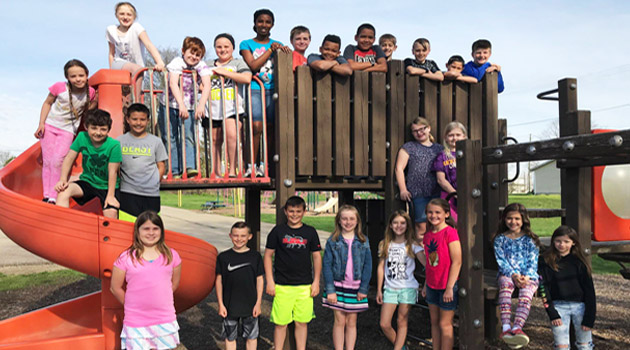 One boy and one girl were nominated quarterly from each classroom to be on the Fourth Grade Leadership Team at Central. Students met weekly to plan leadership activities to serve our school and community. Students helped with weekend food bag, Central Pride, Reading Carnival, organized a trash pick up, taught in each classroom about the Buddy Bench, organized an affirmation shamrock hunt, spring food collection, and many other activities. As leaders they were encouraged to develop their speaking and presentation skills. Thank you Fourth Grade Leadership Team members!