Junior High Academic Challenge Team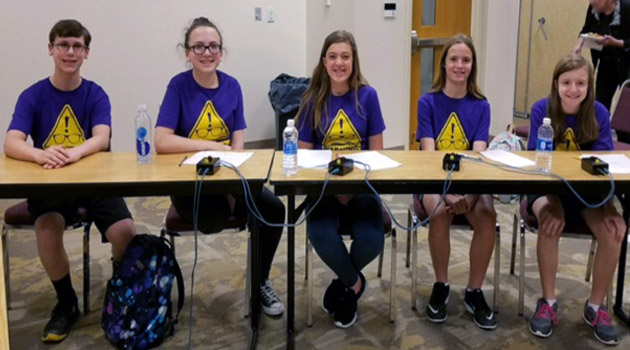 The Junior High Academic Challenge team took 1st place in every tournament this year. In the most recent tournament, they earned some of the highest scores we've ever had! Congratulations to Gavin, Megan, Melina, Katie, Maggie and Joanna(Not Pictured).
Junior High Academic Challenge Team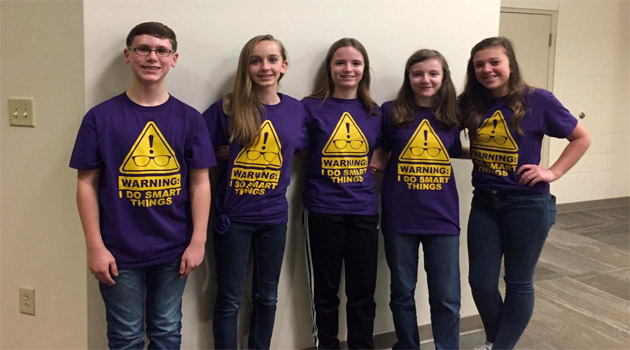 1st Place Academic Challenge Team
Regional Spelling Bee Winner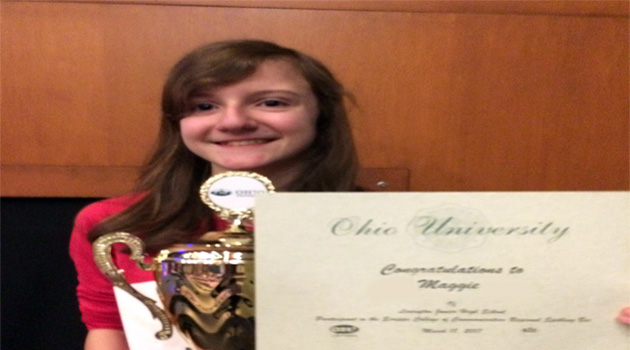 Lexington JH student, Maggie, won the State Regional Spelling Bee at Ohio University. The field of competitors included 51 contestants representing 26 Ohio counties. Maggie prevailed through 13 rounds, ultimately winning with the word "gradgrind". Maggie will next compete at the National Spelling Bee in Washington, DC in late May. Here she will face roughly 286 opponents from across the country. Congratulations Maggie!
Junior High Stands Against Drugs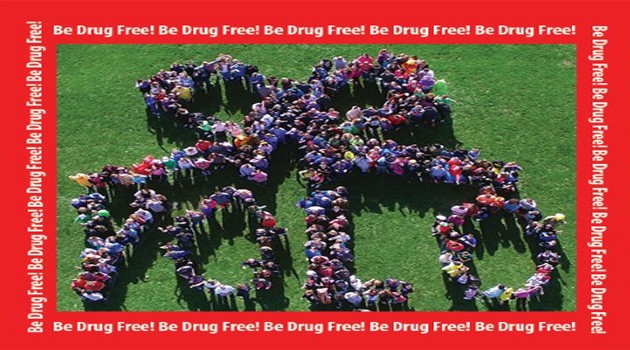 Students at the Junior High united to take a stand against drugs.
Junior High Academic Challenge Team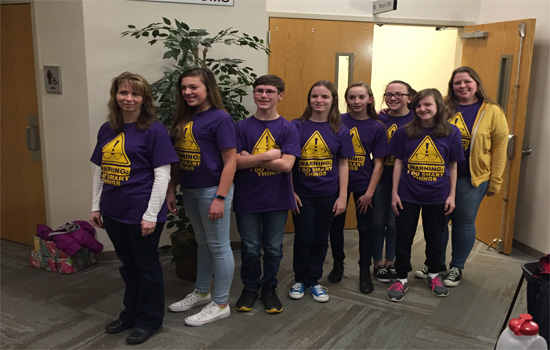 Lexington Junior High took 1st and 5th place, out of 39 teams, at their Academic Challenge competition. Pictured is the 1st place team.