.
Western Elementary School
385 West Main Street
Lexington, Ohio 44904 (419)884-2765
Newsletter
August 29, 2014
Dear Parents:
Welcome to the start of the 2014-2015 school year! Our staff is excited and have been working feverishly to make this the best year yet for your child! Hopefully you have been receiving good reports on a nightly basis from your child! If you have any questions or concerns, please feel free to contact me.
Sincerely,
Genelle R. Eggerton
Elementary Principal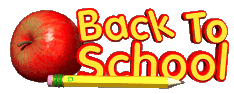 Western Elementary Newsletter
Please click here to view the September Newsletter!