.
Western Elementary School
385 West Main Street
Lexington, Ohio 44904 (419)884-2765
Make Up Days
Due to the snow day cancellations throughout the Winter, we will be making up snow days on June 4, 5, and 6.
Our last day of classes for students will be Friday, June 6.
Newsletter
Dear Parents and Students,
Spring is in the air, and it is time for our first grade Spring program. Because we want our whole student body to be a part of this wonderful experience, Western Elementary students will be traveling to the High School on Monday, March 31, from 12:45 pm-2:00 pm to watch the first graders perform during their dress rehearsal. Please, be advised that if you need to pick up your child during these hours to either pick them up at the High School auditorium or request that your child stay at Western until your arrival.
We look forward to watching and cheering on our first graders, and as always, if you have further questions, please, feel free to contact me at 419-884-2765 ext. 5400.
In Service to Children,
Mrs. Eggerton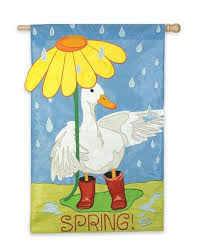 Western Elementary Newsletter
Please click here to view the April Newsletter!
For Past Newsletters:
---
Western Elementary
A note from Mrs. Eggerton
Friday, September 27th, 2013
Dear Parent(s) and or Guardian(s),
After some thought and discussion, we have decided to adopt the same "Interim" Policy as Eastern, Junior High, and High School. Therefore, only students who have a "D", "F", or "N" in a subject will be receiving a paper interim. Interims are scheduled to go home on Wednesday, October 2nd.
All parents are given access to ProgressBook/GradeBook, which gives you instant and continous access to your son or daughter's grades. Our encouragement and simple expectation is that you will continue to monitor your child's grades and progress through this outlet.
If at any time, you would like a printed version of your child's grades and are unable to access the internet, please contact the office or your child's teacher and we will surely provide you with a copy.
Our goal is not to inconvenience anyone, we are simply attempting to conserve our paper use and encourage everyone to utilize the system that is in place.
Thank you for your time and consideration. Please feel free to contact me further with any additional questions or concerns.
Mrs. Genelle Eggerton
This email address is being protected from spambots. You need JavaScript enabled to view it.
419-884-2765 x5400