Career and Job Information
Information coming soon!
College Credit Plus
College Credit Plus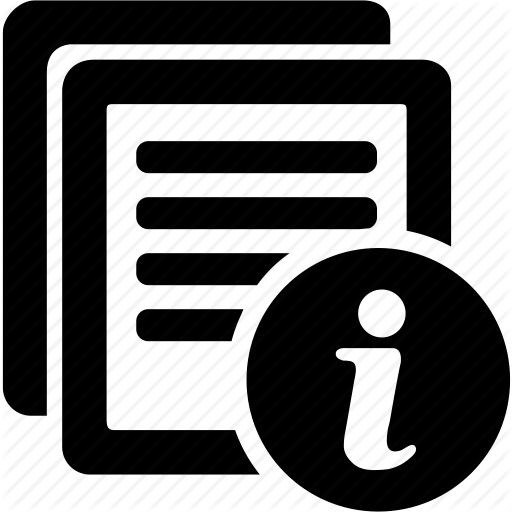 Click for CCP Informational Packet
In addition to the wide range of courses that we have available here at LHS, there are other academic options available to our students.
The College Credit Plus (CC+) program is an opportunity for high school students to take college courses while still enrolled in high school. Students have the option of completing courses on a college campus, online, or at LHS.
College classes at LHS include both classes that are taught by LHS teachers who are eligible to serve as adjunct faculty through NCSC.
Classes being taught at LHS include: Calculus 1, Intro to Business, Marketing, English Composition 1, American Government and Politics, Biology I, Chemistry I, Chemistry II, General Physics, American Culture & History to 1877, American Culture & History from 1877, and College Drawing I.
There are a lot of details involved in participating in the CC+ program and students must complete and submit the paperwork before April 1st to indicate their intent to participate in the CC+ program in the following school year. One new aspect about CC+ is the fact that students are now eligible to take classes during the summer in addition to during the school year.
In order to explain all of the details of the program and to provide you with the forms necessary, students and parents must attend our mandatory Academic Options meeting on Monday, February 6 at 7pm in the HS Auditorium.

If you have any interest in learning more about College Credit Plus, please talk to your counselor!
College Credit Plus - Eligibility Information
ATTENTION CC+ STUDENTS:
You are responsible to communicate any changes in your college course schedule to Lexington High School Student Services within 24 hours. Failure to report any changes may result in a student being deemed ineligible to participate in high school athletics. Any questions see your counselor OR Mr. Roberts in Athletics.
Please refer to this link explaining Guidlines for Student Athletic Eligibility produced by the OHSAA: Guidelines
Senior Scholarships
**************Senior Scholarship Plugs************
March 2011
Attention Seniors:
The Krause Family Foundation Scholarshipwill award a $4,000 scholarship to a LHS senior. Minimum GPA of a 3.0; Applications are available in Student Services. The deadline to apply is March 31, 2011.
ASESIBA Chapter Scholarship will award (1) $500 scholarships for any senior who plans to major in the business field. Applications are available in Student Services. The deadline to apply is April 1, 2011.
Area Agency on Aging will award scholarships for those students who plan to enroll in college and pursue a degree that will benefit the aging network. Applications are available in Student Services and online. The deadline to apply is April 1, 2011.
Korean War Veterans Association Scholarshipwill award a $1000.00 scholarships to a senior who meets the following criteria: direct descendant of a Korean War Era Veteran (June 25, 1950 – January 31, 1955); be a resident of Richland County; be a graduating senior from a Richland County high school; High school transcript; minimum GPA of a 3.0; essay; interview. Applications are available in Student Services. The deadline to apply is April 1, 2011.
Lexington Kiwanis Club – Howard Hofacre Educational Grant will award three $750.00 grants to LHS seniors who are planning on attending college. The grant is based on the applicant's academic record, extracurricular activities, community service, with special emphasis placed on community service. Applications are available in Student Services. The deadline to apply is April 1, 2011.
Richland County Foundation will again offer many scholarships for scholarships for students who meet the following criteria: Richland County resident; financial need; minimum GPA of a 2.5; completed application and SAR. Applications are available in Student Services. The deadline to apply is April 1, 2011.
The Fran and Warren Rupp Foundation Scholarshipwill award 1-$5000. scholarship to a LHS senior who will attend college full-time during the 2011-2012 academic year. Seniors must have a 2.5 GPA or higher and have financial need. Applications are available in Student Services. The deadline to apply is April 4, 2011.
The William D. Squires Scholarship will award 12 lucky Ohio seniors scholarships. This scholarship is primarily a need-based scholarship, with EFC lower than $7,999. Applications are available in Student Services or on their website. The deadline to apply is April 15, 2011.
LHS STUDENT SERVICES CENTER
As school counselors, we believe our role is significant in creating a personal welcoming environment for each and every student. Our goal is to ensure our students have the support needed to maximize their potential as learners. We can accomplish this by addressing their development in the areas of academic performance, social-emotional wellness, and career exploration through pro-active programming, outreach, and support. The counseling department welcomes your questions or concerns.
Lexington High School Department of Guidance and Counseling is committed to meeting the unique intellectual, physical, social and emotional needs of each student. The guidance counselors are student advocates. A variety of services are provided to support this effort. All parents are reminded to frequently check the Student Services link on the Lexington High School website where information on testing, scholarships, financial aid and important upcoming events can be found.
If students need help in any way, they should contact their counselor. Students can arrange appointments through the Student Services Secretary. After hours appointments can be arranged with the individual counselors.

Mrs. Kristen McPeek, Students A - Z

Counselors assist students in the college selection process. Beginning in the junior year, students are instructed as to the appropriate sequence of activities they need to follow in order to identify colleges that match their needs. Counselors present information through large group assemblies, classroom presentations, guidance activities, and individual conferences. Students learn how to access materials that include computer search programs, college guide books, and view books. These resources are available in the Student Services Office. Students are also encouraged to attend the annual college fair in mid-September at the OSU-M branch as well as mid-April at Ashland University. The counselors provide small group sessions with seniors to guide senior students through the college application process.
Lexington High School Welcomes You to the Military Family Resource Page!
We hope you will find the links to the resources helpful.
We thank you for your service!
Military Discount Guide - https://dealhack.com/blog/military-discounts-guide
The Dealhack Military Discount Guide is the result of a quarterly survey of brands that offer active-duty military and veteran discounts. Every three months, each and every store on this list is independently verified. The list is then conveniently broken down into categories, and can also be saved in PDF form and used as the ultimate reference guide for active military and veteran discounts.
Military One Click - http://militaryoneclick.com/25-programs-non-profits-for-military-kids/
The site provides links to twenty-five programs and non-profits for military kids.
Our Military Kids - http://ourmilitarykids.org/
Our Military Kids, Inc., a 501(c)(3) nonprofit organization, supports children, ages 5-12th grade, of deployed National Guard and Reserve service members and children of wounded warriors from all service branches. Grants pay for participation in activities that help children cope with stress and anxiety while their parents are recovering or absent.
OMK Ohio Military Kids - https://ohio4h.org/statewide-programs/ohio-military-kids
Supports the youth of military families throughout the deployment cycle.
Military Child Education Coalition - http://www.militarychild.org/
The Military Child Education Coalition or MCEC is a worldwide non-profit organization whose goal is to serve as a model of positive leadership and advocacy for all military children. Their mission is to ensure inclusive, quality educational experiences and opportunities for all military children affected by mobility, family separation, and transition. They provide responsive and relevant support systems and resources such as Students at the Center as well as free professional training and programs such as Student 2 Student and Parent 2 Parent for families in transition.
Boys and Girls Clubs of America - MISSION: YOUTH OUTREACH - https://www.bgca.org/about-us/military
Boys & Girls Clubs of America know that times of national crisis can dramatically disrupt a military family's life. The MISSION: Youth Outreach partnership supports military youth, ages 6 to 18 who are coping with a deployed parent by creating a positive, supportive network. Through this partnership, children of National Guard, Reserve, and Active Duty families, who do not live near or have access to a military Youth Center, can receive a free membership to their local Boys & Girls Club.
Military One Source - http://www.militaryonesource.mil/
Finding fun activities for your children can teach them life skills without boring them. Learn about military youth programs and summer camps available for your family.
Supporting Ohio's Military Families -
Ohio offers a number of programs to assist military families.
National Military Family Association - www.militaryfamily.org
NMFA is the voice of military families because, for 48 years, we have proven that we stand behind service members, their spouses, and their children. Our Association is the "go to" source for Administration Officials, Members of Congress, and key decision makers when they want to understand the issues facing our families.
Military Tutor - https://military.tutor.com/home
Online tutoring and homework help for U.S. military and their families provided 24/7 at no cost by the U.S. Department of Defense and Coast Guard Mutual Assistance.
March 2 Success - www.March2success.com
March 2 Success provides an online study program to help students prepare for standardized tests, improve school work and review materials.
VFW Auxillary National Organization Scholarships - https://vfwauxiliary.org/scholarships/
The VFW Auxiliary is proud to offer scholarships and participate in scholarship contests that promote patriotism, assist students in furthering their education and help students reach their full potential.
Kristen McPeek
This email address is being protected from spambots. You need JavaScript enabled to view it.
School Counselor, A-K
Scholarships/CCP/Testing
419-884-2020 x 1413

Amy Stewart
This email address is being protected from spambots. You need JavaScript enabled to view it.
Administrative Assistant and Registrar
419-884-3454 (PH)
419-884-2129 (FAX)
Subcategories