Mr Ben Reading to First Graders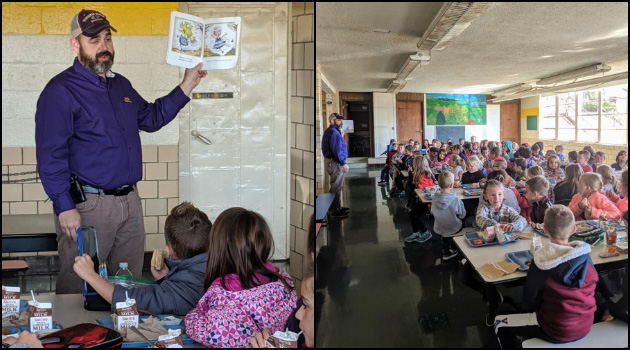 First graders enjoying lunch time reading with Mr. Ben as he reads "There Was an Old Woman Who Swallowed a Bat." Mr. Ben is the day custodian at Central.
4th Grade Leaders Serving Lunch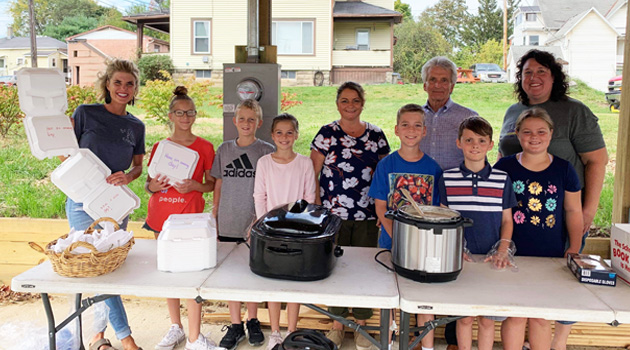 Central Elementary's 4th Grade Leadership Team prepared and served 100 meals in downtown Mansfield recently. The non-profit organization People Helping People of North Central Ohio Inc. organizes volunteers to provide and serve meals 365 days a year to those needing extra help. After serving lunch the students said it made them feel good to help others, it made them thankful for what they have and they'd love to serve lunch again. Amazing leaders serve! Thank you for your time and hard work Alan, Audrey, Nathan, Delaney, Jake and Addison!
Safety Day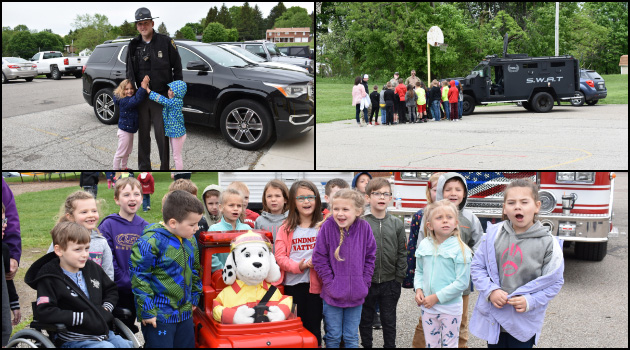 Central and Western students enjoyed learning from the experts on Safety Day! Thank you to everyone who volunteered their time and talents.
Students Participated in Dr Seuss Week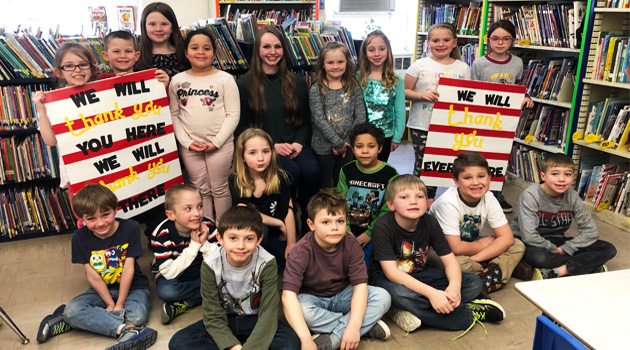 Central Elementary participated in Dr. Seuss Week. The students had such great fun, until it was done (the staff had a great time as well). From Dr. Seuss... "Think and Wonder, Wonder and Think." "The more that you read, the more you will know. The more that you know, the more places you'll go." "You have brains in your head, you have feet in your shoes. You can steer yourself any direction you choose."
Happy 216th Birthday, Ohio!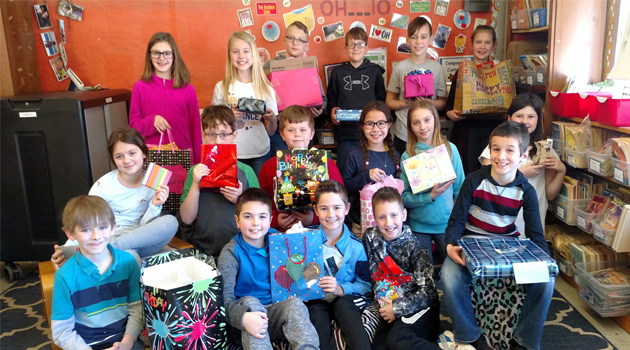 Happy 216th Birthday, Ohio! Fourth graders at Central Elementary have a birthday party celebration after learning how Ohio became the 17th state on March 1, 1803. Students brought wrapped birthday gifts and presented about some of the incredible things that have happened in Ohio over the years, including the first fire department stationed in Cincinnati, the inventor of the hot dog being from Ohio, an Ohioan as the first to orbit the earth, an Ohioan as the first to walk on the moon and so much more.
Law Enforcement Appreciation Day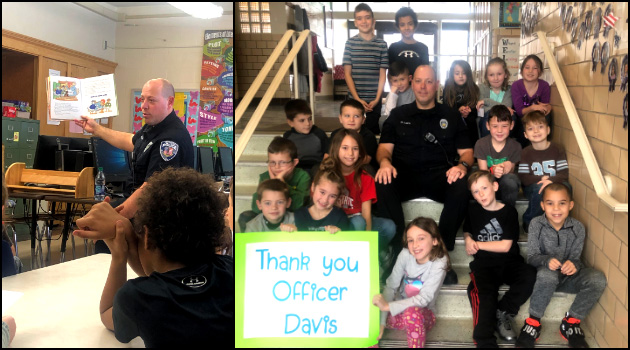 Officer Davis spent some time with students at Central on National Law Enforcement Appreciation Day. Thank you SRO Davis, all our Lexington Law Enforcement Officers and Law Enforcement Officers everywhere for all you do to help make our communities safer and to be a positive role model for our children.
Central 4th Grade Leaders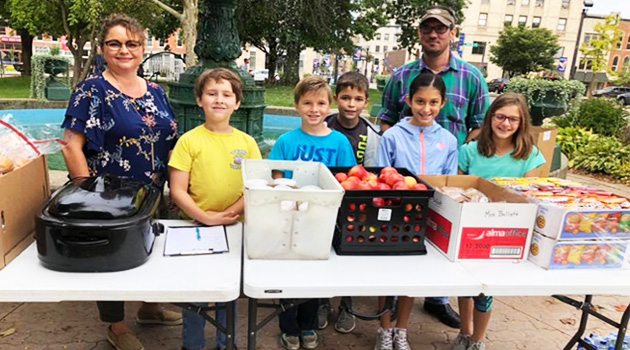 Central's Fourth Grade Leaders helped prepare and serve meals as part of 'People Helping People' in downtown Mansfield.
Environmental Classroom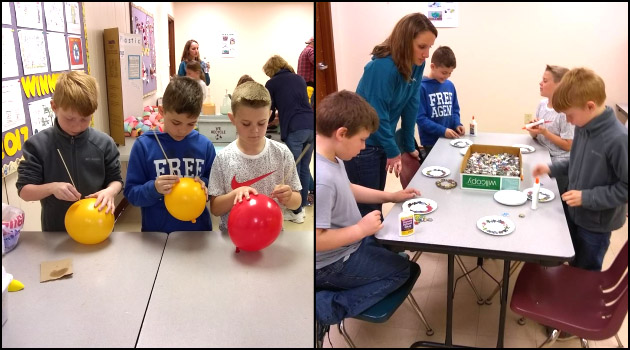 Mrs. Goodall's students visit the Environmental Classroom.
Reading Carnival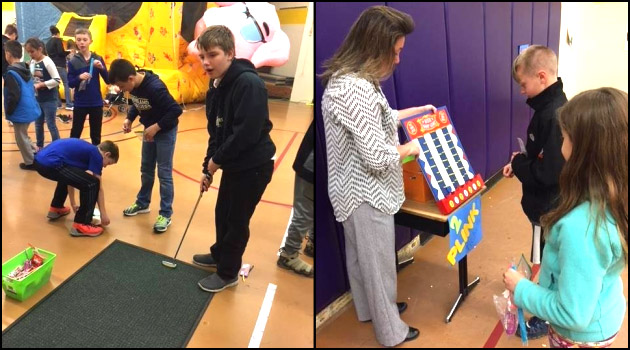 Thank you Lexington PTO for sponsoring our Reading Carnivals.
Central Students Visit The Ohio Statehouse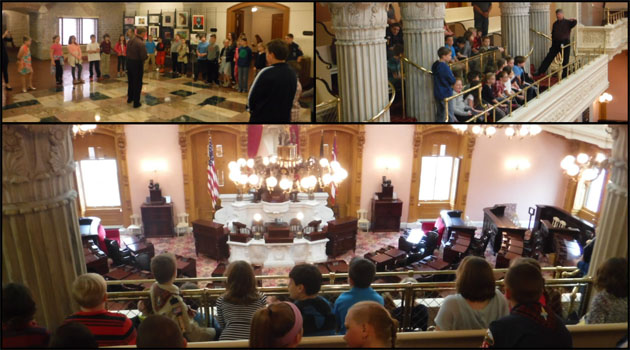 Central fourth grade students were able to visit The Ohio Statehouse. This was paid for through a grant sponsored by Honda and Walmart. Thank you to all of the wonderful chaperones who volunteered!
Central COSI Chemistry Event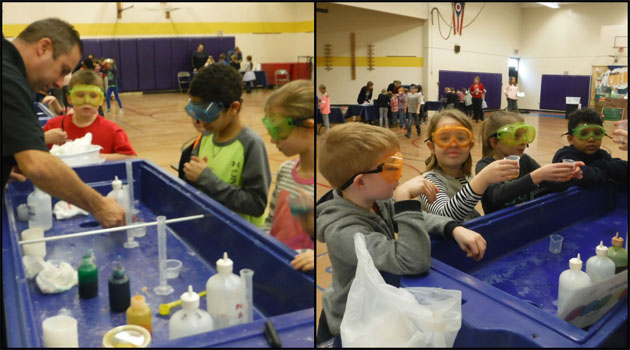 Central students participate in COSI Chemistry event.
Central Students Sponsor Thank You Breakfast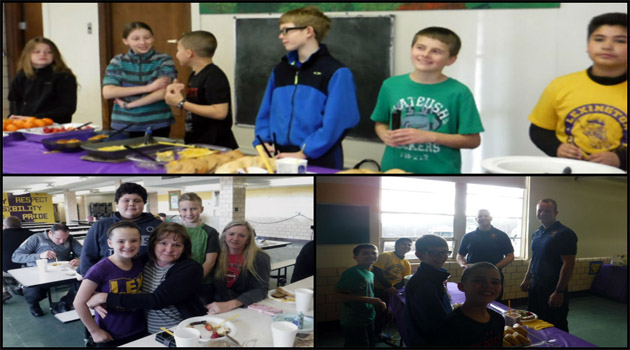 Central Elementary students sponsor a Thank You breakfast for Lexington Police, Troy Twp. EMTs, Lexington Bus Drivers, Maintenance and Technology staff.