7th Graders Visited Kokosing Construction
Lex Junior High 7th graders recently visited Kokosing Construction where they learned about the wide variety of career opportunities in the construction industry. They also saw the inner workings of one of the World's largest construction companies!
Junior High Academic Challenge Teams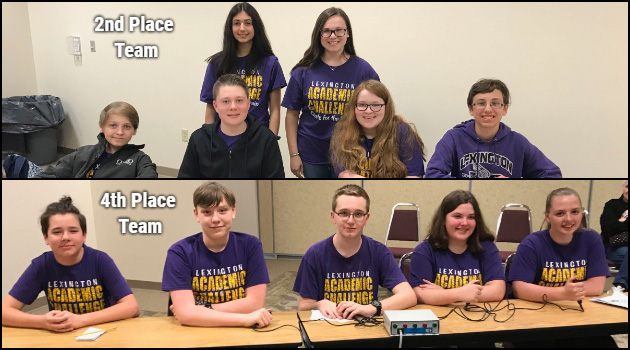 Congratulations
to the Junior High Academic Challenge teams for placing 2nd and 4th in their recent tournament!
2nd Place: Jacob H., Alex M., Jennifer C., Grant M., Ava G., Chloe D.
4th Place: Carter W., Wesley H., Wyatt M., Sophi R., Kylie G.
8th Grade Chemistry Experiments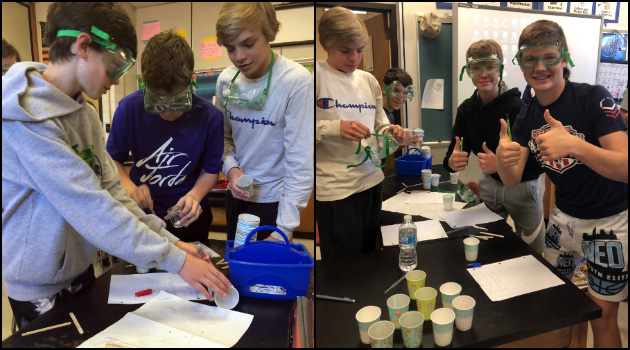 8th grade students performing chemistry experiments in preparation for High School. Their experiments were a practical application of the content they have been studying. The experiments covered chemical reactions, ions, isotopes, and chemical equations.
8th Grade Girls Basketball OCC Champions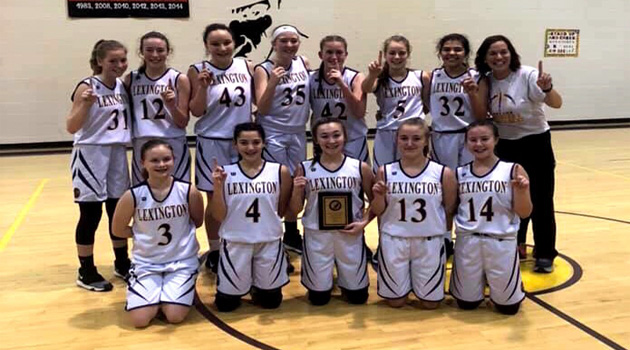 Congratulations to the 8th Grade Girls' Basketball Team - 2019 OCC Tournament Champions!
Scale Model Projects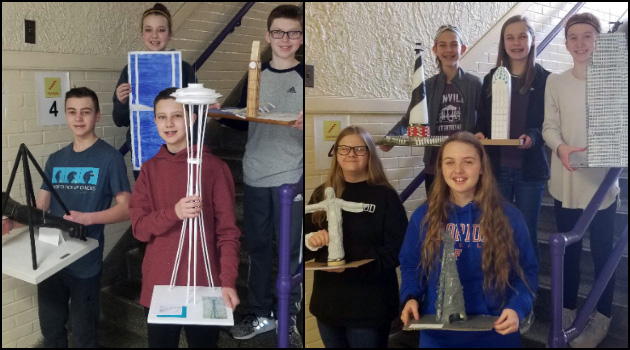 Junior High Math 8 students and their Scale Model Projects to go with their study of scale, scale factor, and proportions. Awesome models! Great job by all who participated.
Junior High MOESC Spelling Bee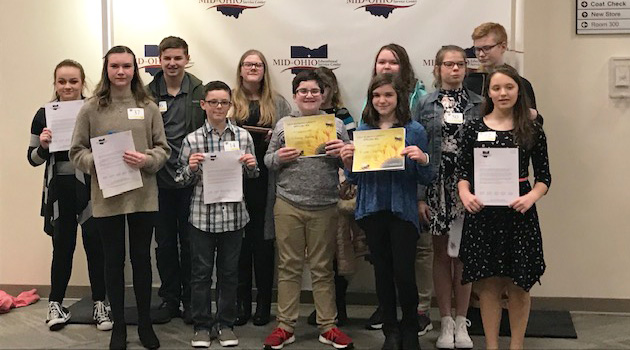 Lex Junior High students were among 53 students from 10 school districts to compete in the recent MOESC Spelling Bee. Natalie H earned second place honors and Drayton B earned third place honors. Natalie H., Drayton B. and Seth D. will participate in the Tri County Spelling Bee in February. Addison D. qualified to take the online test to determine if he will advance to Regional competition. Congratulations to all our JH spelling bee participants!
Junior High CACY Kindness Challenge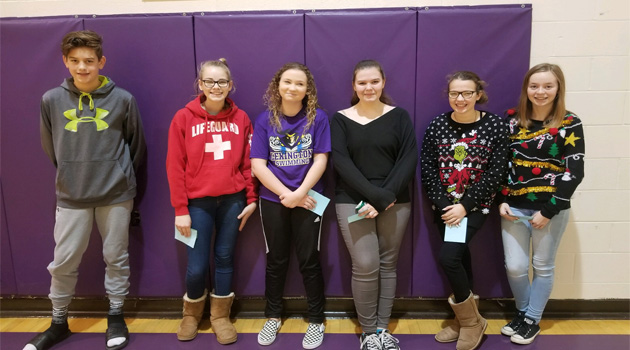 This six weeks the Junior High sponsored a Kindness Challenge. Teachers nominated students who were "caught being kind". A drawing was held including all the names of students nominated. The students pictured are the 7th and 8th grade winners of the Kindness drawing. Prizes were donated by staff members and local businesses.
Junior High CACY Members Distribute Gifts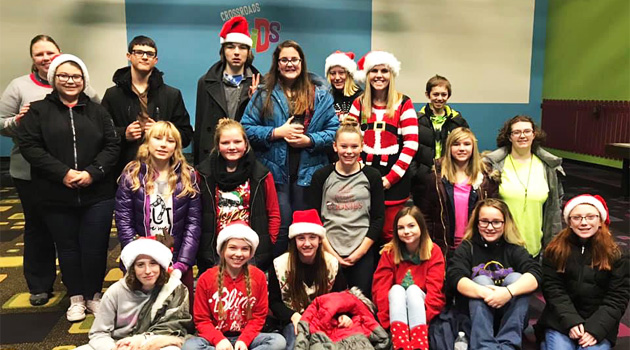 Junior High CACY club members volunteered to help distribute Christmas gifts to over 1,000 students.
Junior High Toy Drive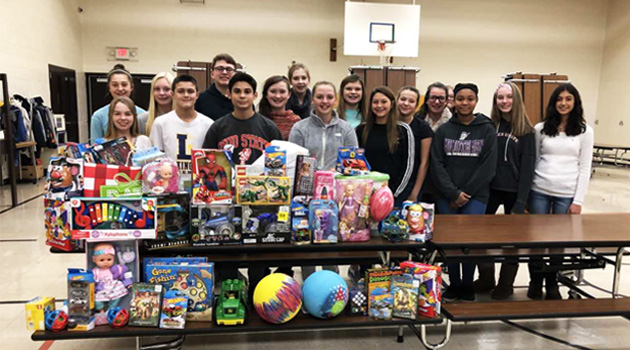 Lexington Junior High Toy Drive for the Richland County Outreach Center.
Spray Paint Art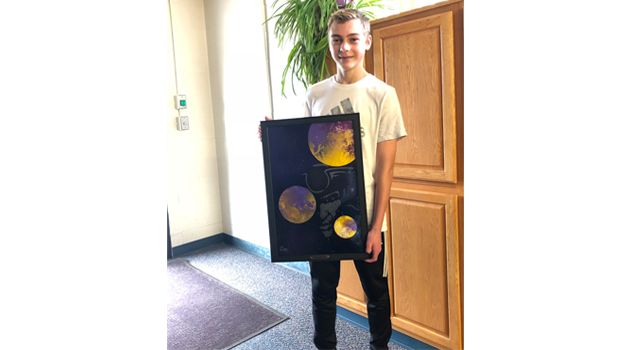 Spray Paint Art by 8th grader Owen S.
Junior High Cacy Members Sponsored Red Ribbon Week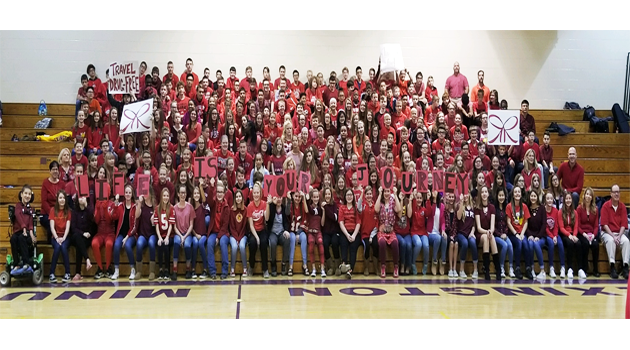 LEX Be Drug Free! Junior High CACY members sponsored Red Ribbon Week. Students wore red to show support of a drug free lifestyle. The Red Ribbon Campaign® is the oldest and largest drug prevention program in the Nation and a way for people and communities to take a visible stand for healthy lifestyles.
7/8 Girls Cross Country Fourth Place Finish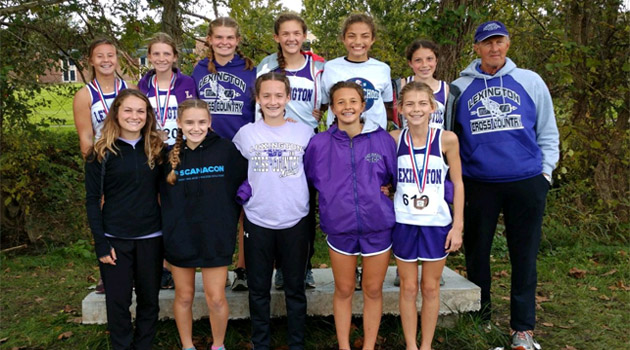 Lexington 7/8 Girls' Cross Country competed in the OHSAA State Invitational on Saturday and took a Team Fourth Place Finish.
Junior High Academic Challenge Earns First Place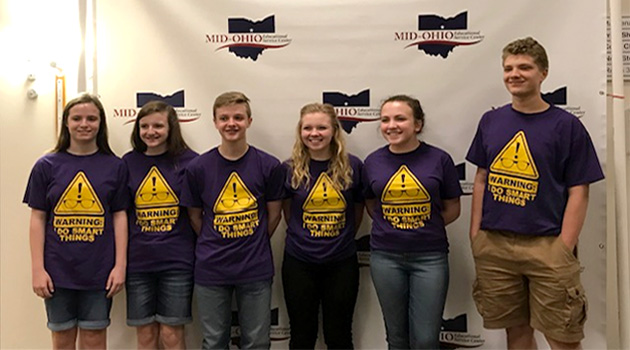 Lexington Junior High Academic Challenge team received first place out of 34 schools in the May 15 competition at MOESC.
Class Raises Money for Donations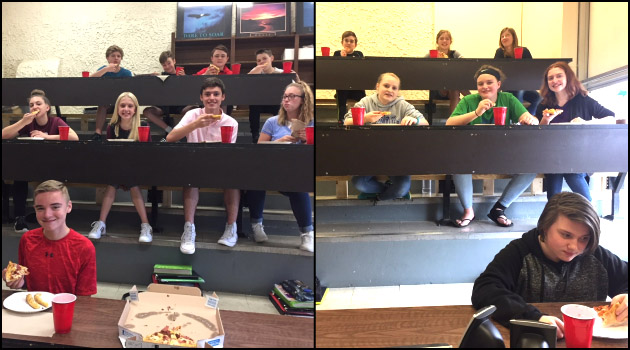 Congratulations to Mr. Weaver's 5th period class! They raised over $500 in online donations to the Leukemia & Lymphoma Society. To celebrate, they were awarded with a pizza party!
Classes Raise Money for Donations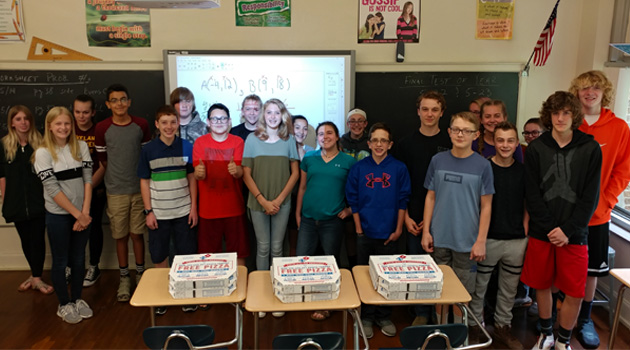 Congratulations to Mr. Hines and Mr. Weaver's 5th period classes! Both classes raised over $500 in online donations to the Leukemia & Lymphoma Society! To celebrate, each class was awarded a pizza party!
Demonstration Speeches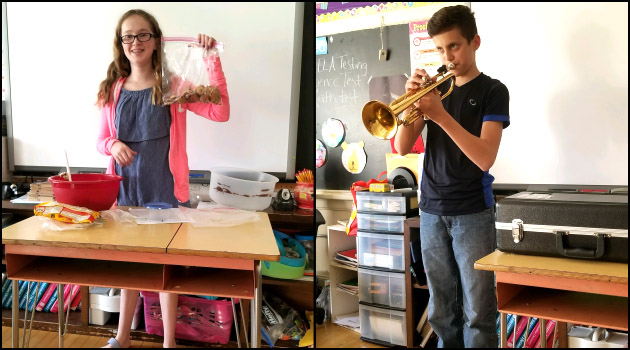 Junior High students giving demonstration speeches for English class.
8th Grade Reality Store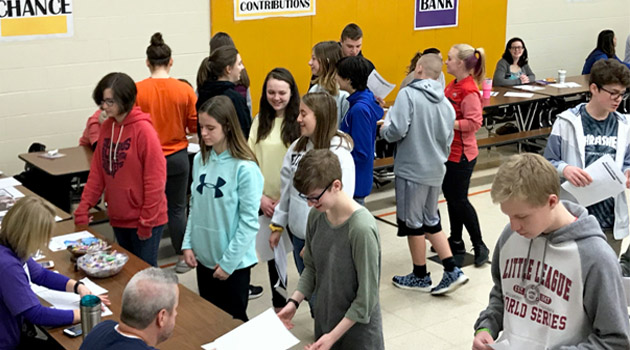 Junior High "Reality Store" for 8th graders to learn how to budget a month's pay with a month's worth of expenses. The Reality Store is possible thanks to parent volunteers as well as volunteers and donations from Kroger, Directions Credit Union, Mechanics Bank, Richland Bank, School Specialty, the Lexington Police and Gorman Rupp.
Junior High Student Places 3rd at Regional Spelling Bee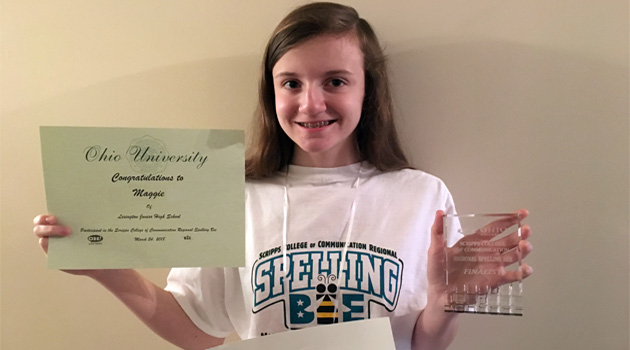 Lexington Junior High student Maggie, placed 3rd at the Regional Spelling Bee at Ohio University out of 49 contestants. She is hopeful to receive an invitation this week to compete in the Scripps National Spelling Bee that takes place in Washington in late May, as a wild card selection.
Junior High CACY Food Drive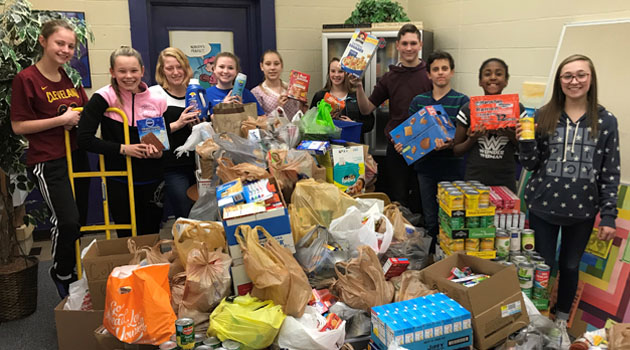 Junior High CACY collected 2,023 items for a food drive. These items will be donated to the food pantry at Lexington Church of the Cross.
Junior High MathCounts Team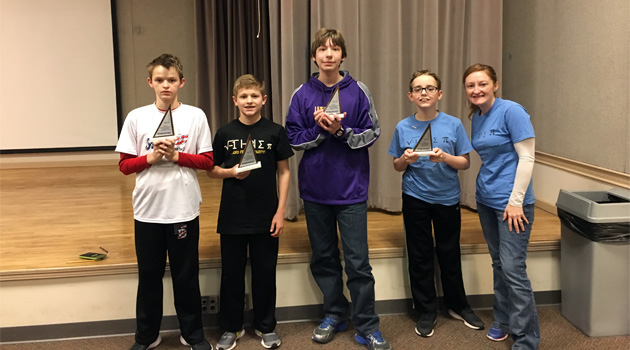 The Junior High MathCounts team consisting of Brennan, Kelsey, Brandon and Matthew placed 2nd at their Regional Competition.
7th Grade Basketball OCC Tournament Champions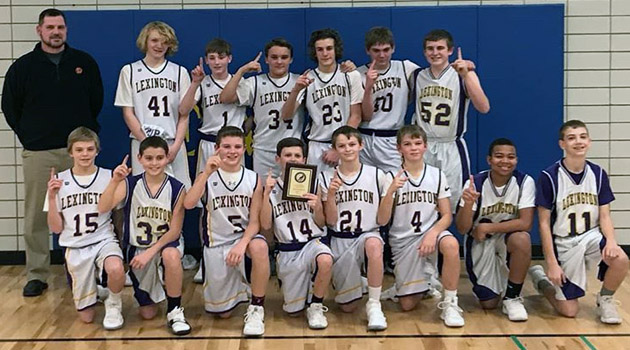 7th Grade Boys Basketball - 2018 OCC Tournament Champions!