Military Family Links

Western Elementary Welcomes You to the Military Family Resource Page!
We hope you will find the links to the resources helpful.
We thank you for your service!
Military Discount Guide - https://dealhack.com/blog/military-discounts-guide
The Dealhack Military Discount Guide is the result of a quarterly survey of brands that offer active-duty military and veteran discounts. Every three months, each and every store on this list is independently verified. The list is then conveniently broken down into categories, and can also be saved in PDF form and used as the ultimate reference guide for active military and veteran discounts.
Military One Click - http://militaryoneclick.com/25-programs-non-profits-for-military-kids/
The site provides links to twenty-five programs and non-profits for military kids.
Our Military Kids - http://ourmilitarykids.org/
Our Military Kids, Inc., a 501(c)(3) nonprofit organization, supports children, ages 5-12th grade, of deployed National Guard and Reserve service members and children of wounded warriors from all service branches. Grants pay for participation in activities that help children cope with stress and anxiety while their parents are recovering or absent.
OMK Ohio Military Kids - https://ohio4h.org/statewide-programs/ohio-military-kids
Supports the youth of military families throughout the deployment cycle.
Military Child Education Coalition - http://www.militarychild.org/
The Military Child Education Coalition or MCEC is a worldwide non-profit organization whose goal is to serve as a model of positive leadership and advocacy for all military children. Their mission is to ensure inclusive, quality educational experiences and opportunities for all military children affected by mobility, family separation, and transition. They provide responsive and relevant support systems and resources such as Students at the Center as well as free professional training and programs such as Student 2 Student and Parent 2 Parent for families in transition.
Boys and Girls Clubs of America - MISSION: YOUTH OUTREACH - https://www.bgca.org/about-us/military
Boys & Girls Clubs of America know that times of national crisis can dramatically disrupt a military family's life. The MISSION: Youth Outreach partnership supports military youth, ages 6 to 18 who are coping with a deployed parent by creating a positive, supportive network. Through this partnership, children of National Guard, Reserve, and Active Duty families, who do not live near or have access to a military Youth Center, can receive a free membership to their local Boys & Girls Club.
Military One Source - http://www.militaryonesource.mil/
Finding fun activities for your children can teach them life skills without boring them. Learn about military youth programs and summer camps available for your family.
Supporting Ohio's Military Families - http://education.ohio.gov/Topics/Other-Resources/Family-and-Community-Engagement/Supporting-Ohio-s-Military-Families
Ohio offers a number of programs to assist military families.
National Military Family Association - www.militaryfamily.org
NMFA is the voice of military families because, for 48 years, we have proven that we stand behind service members, their spouses, and their children. Our Association is the "go to" source for Administration Officials, Members of Congress, and key decision makers when they want to understand the issues facing our families.
Military Tutor - https://military.tutor.com/home
Online tutoring and homework help for U.S. military and their families provided 24/7 at no cost by the U.S. Department of Defense and Coast Guard Mutual Assistance.
March 2 Success - www.March2success.com
March 2 Success provides an online study program to help students prepare for standardized tests, improve school work and review materials.
VFW Auxillary National Organization Scholarships - https://vfwauxiliary.org/scholarships/
The VFW Auxiliary is proud to offer scholarships and participate in scholarship contests that promote patriotism, assist students in furthering their education and help students reach their full potential.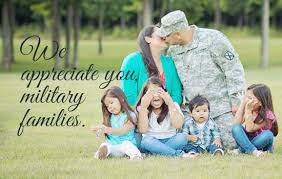 Student Handbook
Dear Student and Parent,
On behalf of the faculty and staff, we extend to you a warm and sincere "welcome" as you begin a new school year or enter our school as a new student. This handbook has been prepared to serve as a resource to assist the student in establishing the correct procedures, attitudes, and conduct necessary for good citizenship at school. This handbook has been approved by the Board of Education. Students and parents are encouraged to read it carefully. Parents are an integral part of the education process because their support, concern and understanding are needed if the best is to be realized for the student. I hope that all students engage themselves in our academic program as well as the co/extra-curricular activities. Our school will assist you in gaining knowledge, developing skills and creating positive attitudes that will benefit you in the present and in the future. Take advantage of these opportunities and make this a positive year for yourself. We hope that you enjoy your school year. If you have any questions, be sure to ask you teacher, counselor or principal.
Sincerely,
Kathy Dinkel

ARRIVAL AND DISMISSAL/SCHOOL HOURS
School hours for faculty is 8:20 a.m. to 3:40 p.m. and for students 8:50 to 3:25. Doors open at 8:45 a.m. Students not riding the bus should not arrive before 8:45 a.m., as there is no one to supervise them. Upon arrival, students should go directly to their rooms.

ADDRESS CHANGE
Please notify the school secretary immediately of any change in residential address and telephone or any employment change. This information is vital in case of an emergency.
SUPPLIES REQUIRED
Students are expected to provide paper, pencils and other general supplies. A list of specific supplies required for use in the classroom will be sent home the first week of school. Be prepared for class.
LUNCH
1. Only one day's charge is permitted.
2. A lunch ticket for the entire week may be purchased on Monday and we strongly
encourage use of these tickets.
3. If a child eats lunch any place other than home, they must have a note from his/her
parents.
4. Children may not ask others for food.
5. Children will remain quiet.
6. Children are expected to TRY everything on their tray and to drink their milk unless they bring a note from their doctor stating they are allergic.
7. If a child packs a lunch, be sure their name is on the lunch box or paper bag.
CONCERNS/COMPLAINTS
The following guidelines are established so that students and parents may bring their concerns to the attention of the most appropriate party and have some means by which their concerns may be expressed, considered, and disposed of fairly. We suggest that the following procedure be followed:
1. If a concern emanates from a school situation, students or parents should first discuss it with the teacher/advisor most directly involved.
2. If the parties concerned believed that the discussion has not led to a satisfactory conclusion, they may proceed to discuss the matter with the building principal in an attempt to reach a solution.
3. Concerns about administrative actions may be addressed directly to the building principal.

TELEPHONE
The telephone may be used for emergency calls only. A permission slip from the teacher must be presented in the office by a student who wishes to use the phone. No phone calls will be made when the secretary is not present, unless there is an adult with the student.
LOST AND FOUND
Found articles should be placed in the school's designated area. Students should check for articles in that area. Money or valuable articles should be turned in to the secretary. Finder may claim money in the event that it is not claimed within 72 hours.
FIRE AND TORNADO DRILLS
All students will be given instructions on fire, tornado and emergency drills. Directions for leaving the building are posted in each classroom.
INSURANCE
Student accident insurance is available to all pupils at a nominal charge. The accident policy affords coverage during school hours and may be extended to extracurricular activities. Prepaid mailer forms are given to each student. The filing of claims is the responsibility of the students and parent. Claim forms are available in the office.
ABSENCE
Students absent from school shall bring a written excuse. Absence is recorded on attendance reports and filed through the elementary office with the county attendance officer. Students arriving late (tardy, doctor or dentist appointment, missed bus, etc.) should stop at the office and report to the secretary. Students will be counted absent one-half day if they enter after 10:00 a.m. or leave before 2:00 p.m. Otherwise, they are tardy. It is the student's responsibility to contact the teacher regarding work that has been missed.
In order to meet the State Law regarding Missing Children; when your Child is not going to be in school, please call the school office by 9:30 a.m. (Central - 884-1308) (Western - 884-2765). If we not are notified, we will be contacting you either by telephone or through the mail.
May we suggest:
(a) If you are going to be out of town, a note the day before telling us the day(s) will be fine.
(b) If a student is ill and is going to be out for several days mention this when you call and you will not need to call each day.

PRE-EXCUSED ABSENCE-VACATION
Absence due to work/travel/vacation must be pre-arranged with the approval of the principal. A form must be completed by the student and signed by all the teachers' one week in advance. The student's attendance and academic standing must be acceptable and all work must be made up.
ILLNESS DURING DAY/SIGNING OUT
Pupils who become ill should inform their teacher. The teacher will send you to the office. If you need to go home, your parents or those listed on the emergency information card will be notified.
MAKE-UP WORK POLICY FOR ILLNESS
Students who are absent are required to make up work missed and are responsible to ask the teacher for missed assignments immediately upon return to school. If absent one day, you have two days to make up the work; absent for two days, three days to make up work, etc.
Assignments may be obtained by calling the office if the illness is prolonged. If the office is notified by 9:30 a.m., assignments will be ready by 3:30 p.m.; otherwise, they may not be available until 9:00 a.m. the next day.
LEAVING SCHOOL EARLY
All requests for a student to leave school early must be cleared through the office. For the safety of all students, the following procedure must be followed;
1. Parent should write and sign a note stating the student's name, destination, reason for leaving, and total time you will be away from school. If anyone other than the natural or custodial parent is to pick up a student, we ask that you send a DATED note stating this. Otherwise, we will be unable to release your child and they will have to go home on the bus as usual.
2. Give the note to your homeroom teacher and it will be returned to the office.
DRESS CODE REGULATION
The school recognizes that the primary responsibility for a student's dress and grooming rests with the parents. However, acting in loco parentis, the school sets these minimum standards:
Objectives
1. To help guide students to an understanding of the need to recognize and respect standards of society.
2. To assure that clothing and accessories worn by students are free of safety hazards.
3. To discourage students from wearing clothing or accessories to school that disrupts the educational process.
Standards
1. In general, dress and grooming should be appropriate to the place, age, and hour, and in harmony with current style. It should, at all times, be governed by good sense, good taste and cleanliness.
2. Specifically:
a. Footwear must be worn and should be of a style that will not endanger the safety of the individual and will protect their feet from injury. Open-footwear are not permitted.
b. Students should not wear clothes that are torn or that have exaggerated holes.
c. Clothing cannot display profane/obscene language, gestures, pictures, and advertisement of drugs, alcohol or tobacco.
d. Students are not allowed to wear wrestling T-shirts.
e. Skirts or shorts must reach mid-thigh.
f. Shorts of tasteful length may be worn during the months of September, May and June. No biker's shorts.
g. The principal shall determine if there is a question of inappropriate attire.
WITHDRAWAL OF STUDENTS
Parents should notify the office one-week prior to the student's last day of school. Student transcript records will be released upon the following conditions:
1. Student returns all books checked out.
2. All school fees/fines/lunches are paid in full.
3. Current grades documented by teachers.
4. A record request from is received from the receiving school.
VOLUNTEERS
Volunteers play an important role at our school. Without the support of parents as volunteers we could not accomplish some of our curriculum goals. Areas of support include: classroom teacher aide, library aide, and clinic aide. Volunteer time and service is appreciated.
EMERGENCY SCHOOL CLOSING/DELAYS
In the event of emergency situations or inclement weather, school may be closed or starting time delayed. Notification of such events will be announced on the radio stations WNCO, WMAN, Y105, WRGM. Please do not call the school!!
VISITORS
Parents and other visitors are required to report to the office by signing in at the clinic and picking up a visitor pass. This is required by State Law (O.R.C. 2917.221) and is for every student's protection. All of the doors to the school are locked from the outside until 3:45 p.m. You must use the doors at the main entrance. Parents are welcome to visit their son/daughter's class at any time as long as they have made arrangements with the teacher. We ask that you do not bring other children along when you visit the class. Visitors from other schools cannot be accommodated.
HEALTH NURSE SERVICES
The school nurse makes regular visits to each school to keep records up to date and provide our students with the following services: 1. Vision and hearing tests, 2. Head lice assistance, 3. immunization records maintenance. It is recommended that any student having a fever of 100 degrees or above not remain in school. Any student with evidence of an acute communicable disease should be separated from others immediately. Skin eruptions or rashes are considered communicable until a professional medical opinion is expressed.
DISCIPLINE/STUDENT RESPONSIBILITY
The Ohio Revised Code 3313.661 specifies that the school has the right to expect reasonable behavior from the students. Teachers stand in loco parentis to students in their charge and may exercise such powers of control, restraint, and correction over them as may be reasonably necessary to perform their duties as a teacher and accomplish the purpose of education. It is the responsibility of each student to contribute positively in the school environment by demonstrating respect for self and others, for personal property and the property of others, and by behaving in a way that enhances personal learning and the learning of others. Each student is responsible for his/her individual behavior while at school, traveling to and from school, or at school sponsored functions. In order for each of us to have the best results for our efforts, certain standards and regulations must be enforced.
EMERGENCY REMOVAL
If a student's presence poses a continuing danger to people or property, or is disrupting the academic or social process, then a teacher may remove the student from any activity. (O.R.C. 3313.66)
FIELD TRIP INFORMATION
The teacher's plan extended field trips for students. The purpose of these trips is to extend the curriculum and provide opportunities for students that cannot happen in a regular school setting. Participation in these trips is a privilege students earn by exhibiting responsible and cooperative behavior throughout the school year. Students may be denied the right to participate in these trips. The teachers and the administration make decisions regarding participation.
ASSEMBLIES
Programs are planned during the year to provide students with both entertainment and cultural experiences. Courteous and undivided attention of the audience is expected. Misbehavior will result in denial of assembly privileges.
MEDICATION AT SCHOOL
To comply with Section 3313.713 of the Ohio Revised code regarding the administration of medication at school, a parent and physician must complete the appropriate permission form. This form must be completed prior to the administering of medication by school personnel. These forms are available in the office and should be picked up prior to taking the student to the doctor's office.

Lexington Board of Education 419-884-2132
Mr. Robert Whitney
Mr. Jeff Heck
Mr. David Givand
Mr. Keith Stoner
Mrs. Karen Wilson
Superintendent of Schools 419-884-2132
Mr. J. Michael Ziegelhofer
Assistant Superintendent 419-884-2132
Mr. David B. Roberts
Treasurer 419-884-2212
Ms. Judy Stahl
Technology/Curriculum Director 419-884-3149
Mr. Dennis Bowman
Director of Transportation 419-884-2349
Mr. Larry Banks
Central Elementary Principal's Office 419-884-1308
Mrs. Kathy Dinkel
Grades K-4
Western Elementary Principal's Office 419-884-2765
Mrs. Claudia Ruihley
Grades K-3
Eastern Elementary Principal's Office 419-884-3610
Mr. Jacque Daup
Grades 4-6

TITLE IX REGULATIONS COMPLIANCE
The Board of Education of the Lexington Local School District, in compliance with the rules and regulations pertaining to nondiscrimination on the basis of sex under federally assisted programs and activities, has established a grievance procedure whereby a complaint related to violation, interpretation or application of Title IX Rules and Regulations may be quickly and smoothly resolved.
Students are eligible to participate in this grievance procedure by addressing the complaint in writing to the Title IX Compliance Co-ordinator:
Mr. J. Michael Ziegelhofer
Superintendent
103 Clever Lane
Lexington, Ohio 44904