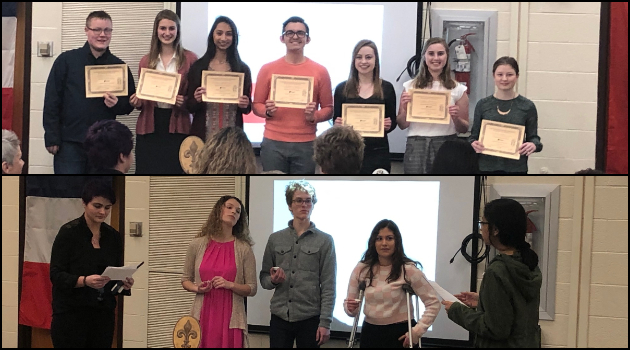 Ten Lexington High School students were inducted into the World Language National Honor Society on Monday night. Criteria was based on a 3.5 GPA, at least three consecutive years of a world language, and a variety of service points outside the classroom promoting language development.
French student inductees are: Montserrat J., William B. and Sylvia G.
Spanish student inductees include: Hannah C., Nathan H., Rachel M., Sarah N., Andrew R., Sylvia T. and Olivia T.
Congratulations to the 2019 World Language NHS inductees.