Outstanding Achievement Award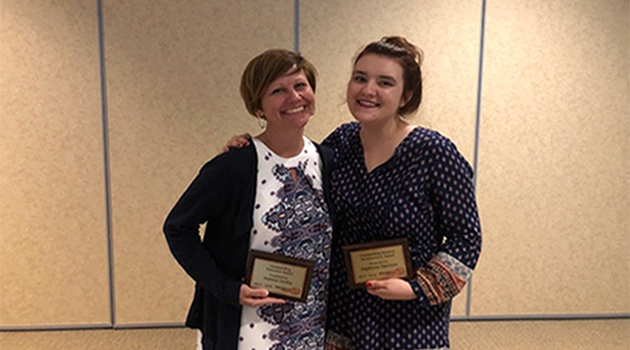 Lexington senior Daphnee H. and Intervention Specialist Jeanna Godby were awarded the Outstanding Achievement Award for students and educators by the State Support Team 7 on May 8th. Congratulations to both of them!
Autumn P. Wins The Carmean Award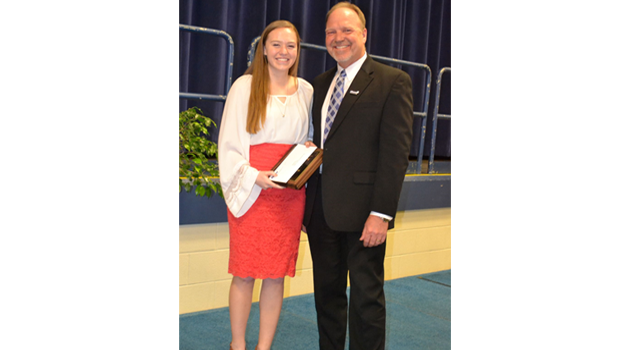 Autumn P., a Senior from Lexington High School, earned The Carmean Award presented by the Pioneer Career and Technology Center. Autumn excelled in Pioneer's Dental Assisting program.
Government Program at Ohio Statehouse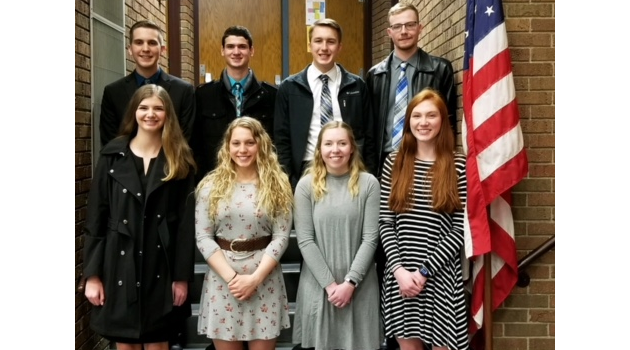 Lexington High School students will be participating in the Ohio YMCA Youth & Government Program at the Columbus Statehouse. The students will be with History teachers Mr. Kathrein and Mrs. Rice and will learn about the legislative process, how to write and research a bill, and how to participate in elections. They will join over 1,000 students across Ohio serving as delegates, debating bills on the floor of the legislature and quite possibly, making a bill into a law.
High School Students Compete at Science Olympiad Tournament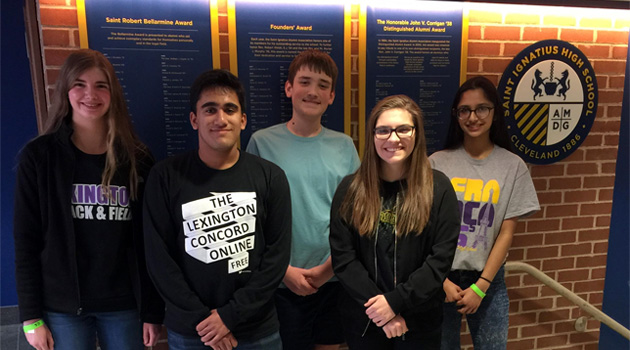 Students from the High School recently competed at the Science Olympiad Regional Tournament at St. Ignatius High School.
2018 Collegiate Athletic Signees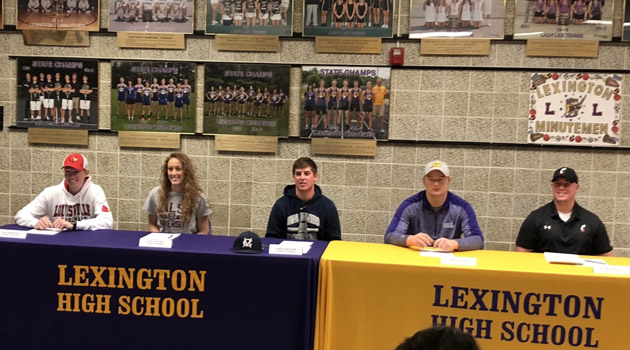 Congratulations to the following seniors continuing their Collegiate Athletic careers:
Ryan Johnston: University of Louisville - Cross Country/Track & Field
Olivia Kearns: Walsh University - Volleyball
Jared Strickler: Marietta College - Baseball
Ambrose Adams: John Carroll University - Wrestling
Blake Bammann: University of Cincinnati - Football
Swim and Dive Team OCC Champions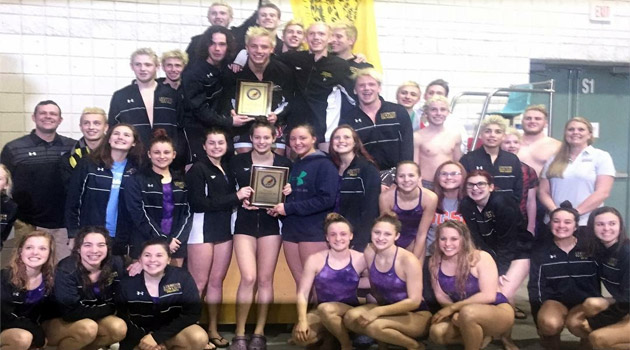 OCC Champs! The Boys and Girls Swim and Dive Teams made school history by sweeping the Ohio Cardinal Conference meet. Sage M. and Alli Mc. shared MVP honors.
Veterans Day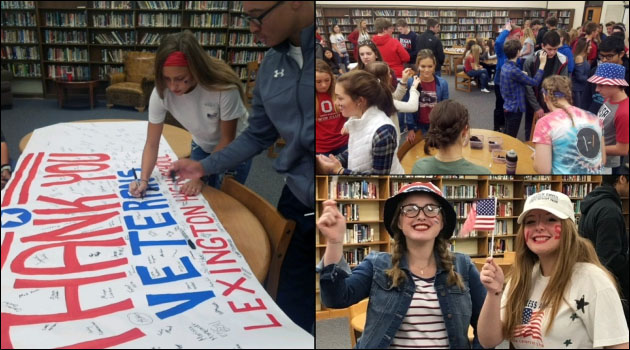 LHS celebrated Veterans Day on November 8th with a Thank You Walk through the halls. Over 30 veterans were recognized for their service to our country.
Lexington Football and Band of Gold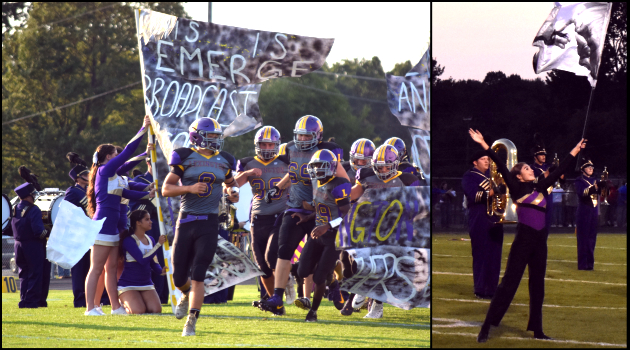 Friday Night Lights for the Minutemen Football team and the Band of Gold performs perfection at Halftime
Lexington Soccer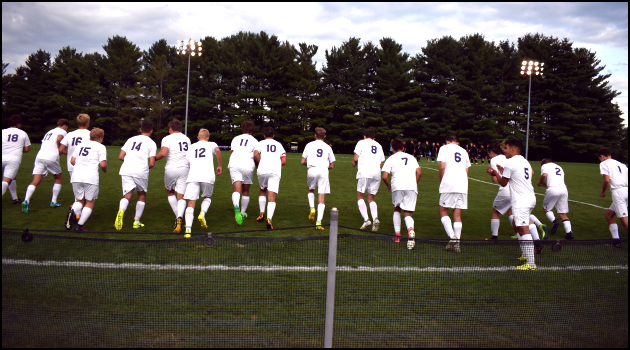 Lexington Boys Soccer charges the field to play Lima Shawnee
Lexington Soccer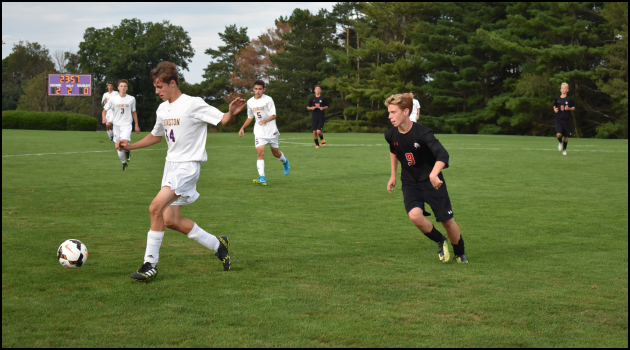 Lexington Boys Soccer team battles Lima Shawnee