Eastern Library
WELCOME
to
EASTERN ELEMENTARY LIBRARY
**************************************************************************
Eastern Elementary Library Daily Procedures
and Book Selection Policy
Students at Eastern come to the library for a 60 minute period each week. Half of this time is spent doing activities that teach library, technology, and research skills. The other half of the time is spent finding new books to check out.
Students may check out 3 books at a time. Unfinished books should be renewed each week. If a student has a book that is more than a month overdue, no new books will be checked out to that student until the book is returned or paid for.
Material selection for Eastern's library is done with the aid of professional journals (i.e. School Library Journal , Library Media Connection etc.) and input from teachers and students. Curriculum needs are given priority. My aim is to choose books to meet all reading levels and interests, while maintaining a selection that is appropriate for this age group. If your child brings home a book that you feel does not meet those standards, please do not hesitate to contact me.
Keep on Reading!
Mrs. Hunter
This email address is being protected from spambots. You need JavaScript enabled to view it.
***************************************************************************
| | |
| --- | --- |
| | Click on the "Library" sign to access Eastern's online catalog. |
| | Infohio contains links to many resources for students, teachers and parents. It provides a collection of essential online reference and research tools. A username and password is available from the school library media center. |
| | This link will connect you to the Mansfield-Richland County Public Library. |
********************************************************************************
New Books in the Eastern Library
Click for summaries/reviews
Beyond the Kingdoms The Land of Stories Book 4

Somebody on This Bus is Going to Be Famous

The Ranger's Apprentice Series

Unleashed & Memory Maze by Gordon Korman
I Survived the Chicago Fire 1871 by Lauren Tarshis

Spirit Animals Series
Big Nate Series 1-5 By Lincoln Pierce
Wings of Fire Series by Tui Sutherland
Websites for
Reading Resources and Book Reviews

Children's book reviews from a parent's perspective. Our search tools make it easy for parents, teachers, and librarians to identify tween and teen fiction for all types of readers.

Book (and other media) reviews and ratings done with families in mind.

Book Reviews by kids, for kids!

KidsClick! is an annotated searchable index of web sites. It is maintained by librarians and you can search by subject, reading level and degree of picture content.
*****************************************************
Search Tools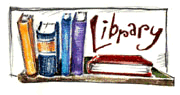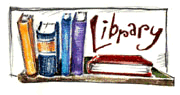 Its "natural language" searching can be helpful with students looking for answers to standard questions.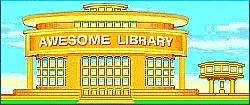 "Awesome Library" organizes the web with 29,000 carefully reviewed resources for kids, including the top 5% in education.
This page last updated 1/12/15