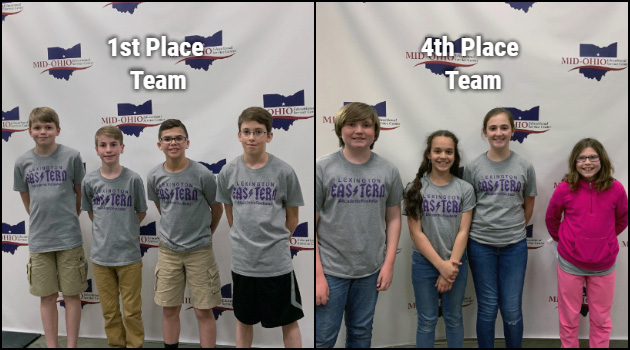 Eastern Elementary 6th grade Academic Challenge teams finished their competition season in exceptional fashion! One team finished first in each of the competitions and the other team finished in the top four in each competition. Combined, the two teams scored over 300 points, meaning they answered over 300 questions correctly.
CONGRATULATIONS
EASTERN ACADEMIC CHALLENGE TEAMS!
1st Place: Isaac P. , Owan G., Jaybyx M., Oden B.
4th Place: Logan B, Kennedy L, Julia W, Cara M.