Right to Read Week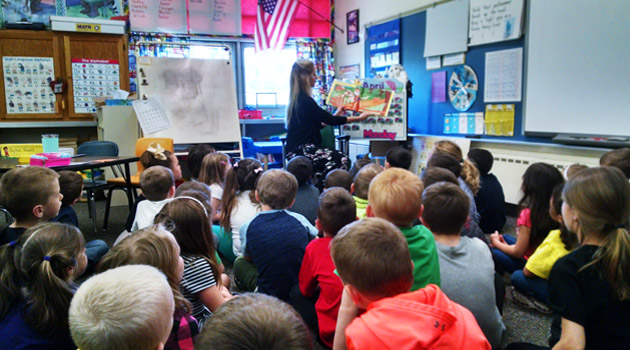 Juliana H. reads to Western Kindergarten students during Right to Read Week.
Right to Read Week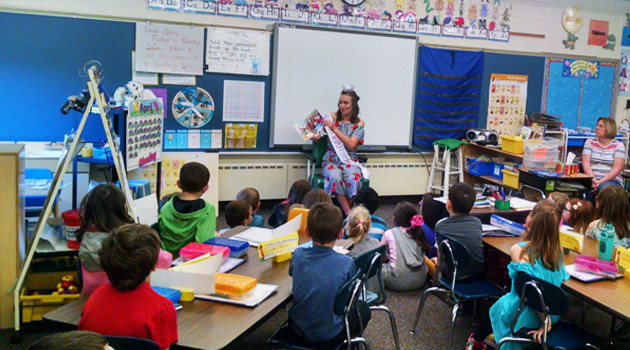 Ellie N. reads to Western Kindergarten students during Right to Read Week.
Lexington Court Art Projects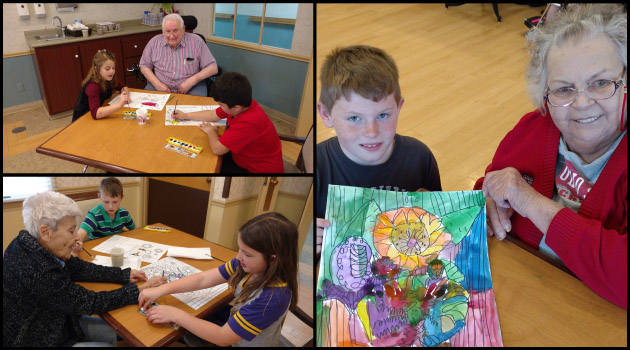 Students from Western collaborating on Art projects with residents at the Lexington Court Care Center.
Eastern Students Assisted People Helping People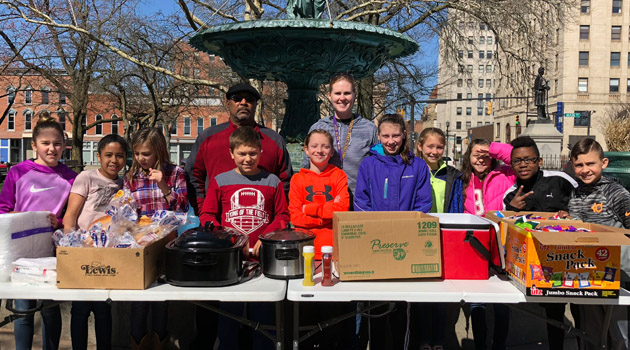 Eastern students assisted 'People Helping People' in Downtown Mansfield.
Kindergarten Learns About Letters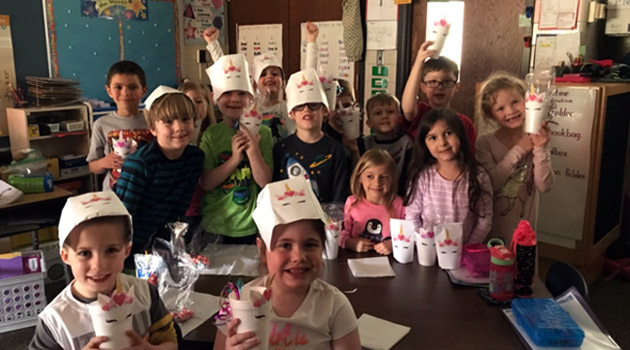 Mrs. Betscher's PM Kindergarten class at Western learning about the letter U by making unicorns.
Government Program at Ohio Statehouse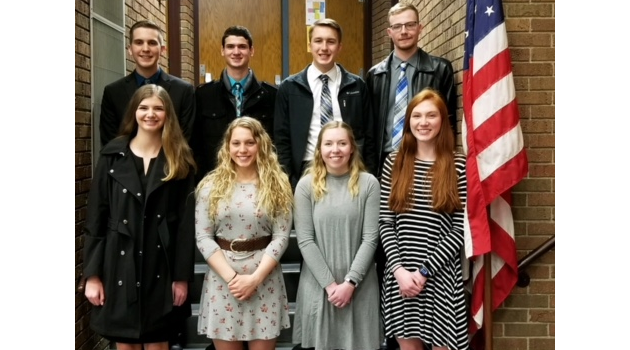 Lexington High School students will be participating in the Ohio YMCA Youth & Government Program at the Columbus Statehouse. The students will be with History teachers Mr. Kathrein and Mrs. Rice and will learn about the legislative process, how to write and research a bill, and how to participate in elections. They will join over 1,000 students across Ohio serving as delegates, debating bills on the floor of the legislature and quite possibly, making a bill into a law.
Eastern Restroom Project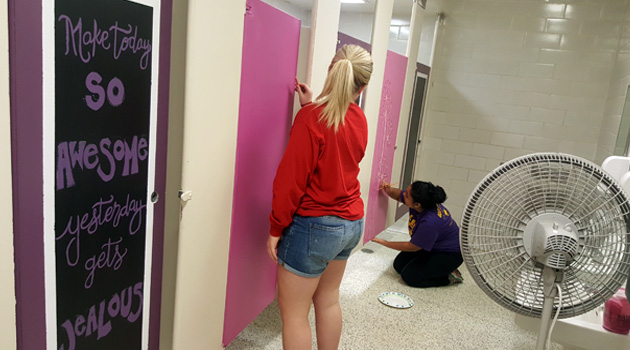 Some Eastern, JH and HS students, Eastern staff and community members volunteered to spruce up the restrooms at Eastern Elementary with paintings and inspirational sayings. Great idea. Looks awesome and we've heard very positive feedback from the students. Thanks to all involved.
Western Students Visiting Lex Care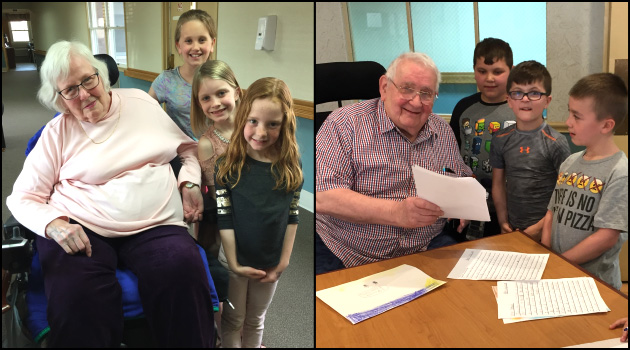 Western students visiting their pen pals at Lex Care. Great experience for the students and the senior citizens.
Child Abuse Prevention Month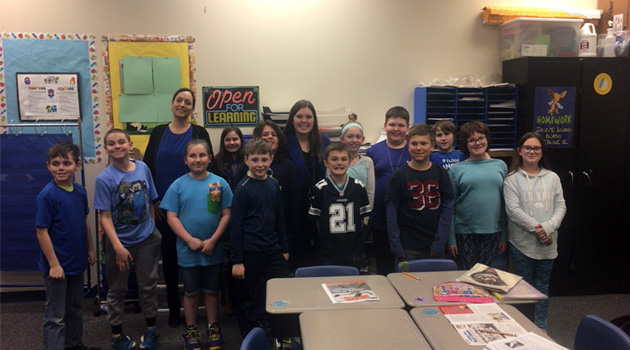 Lexington students and staff wearing BLUE during Child Abuse Prevention month.
Child Abuse Prevention Month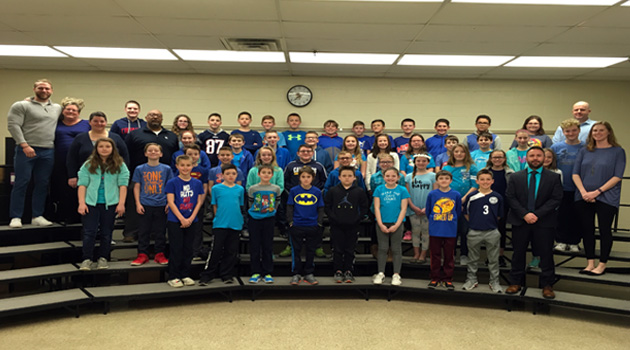 Lexington students and staff wearing BLUE during Child Abuse Prevention month.
Junior High Reality Store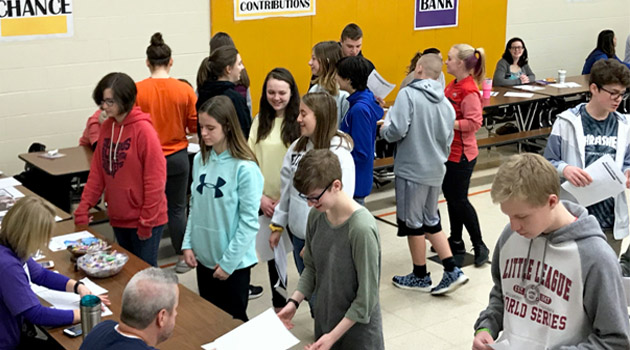 Junior High "Reality Store" for 8th graders to learn how to budget a month's pay with a month's worth of expenses. The Reality Store is possible thanks to parent volunteers as well as volunteers and donations from Kroger, Directions Credit Union, Mechanics Bank, Richland Bank, School Specialty, the Lexington Police and Gorman Rupp.

Little Miss Lexington Creates Surgical Caps for Children's Hospital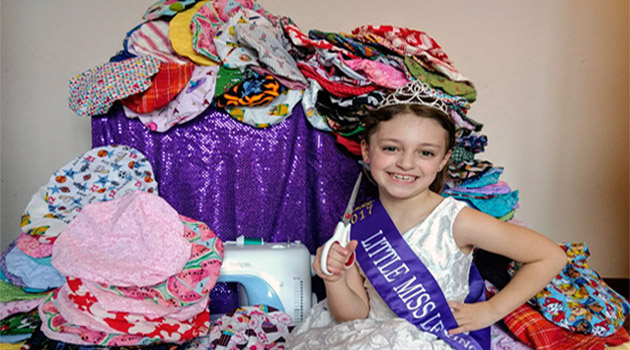 Little Miss Lexington, Valerie D. poses in front of surgical caps she created to help those in need at Golisano Children's Hospital in Rochester, New York. With help from the community, she was able to make 330 surgical caps and 90 infant surgical caps.
Junior High Student Places 3rd at Regional Spelling Bee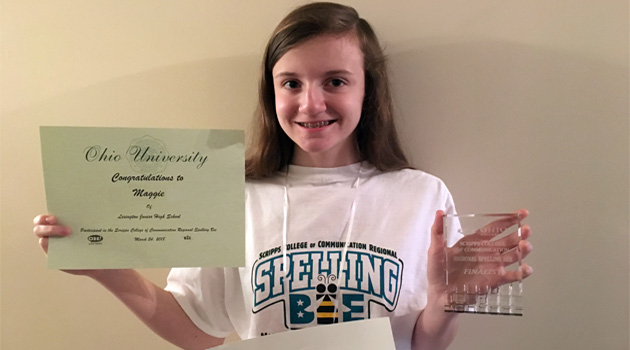 Lexington Junior High student Maggie, placed 3rd at the Regional Spelling Bee at Ohio University out of 49 contestants. She is hopeful to receive an invitation this week to compete in the Scripps National Spelling Bee that takes place in Washington in late May, as a wild card selection.
Western Students Show Basketball Team Support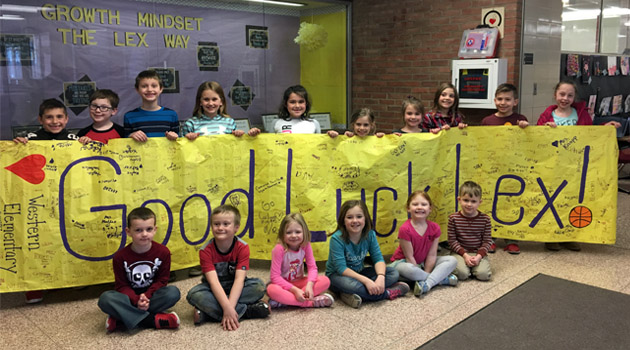 Western students made a banner to cheer on the Boys' Basketball team. Good luck Lex!
Possible Future Mechanic Applicant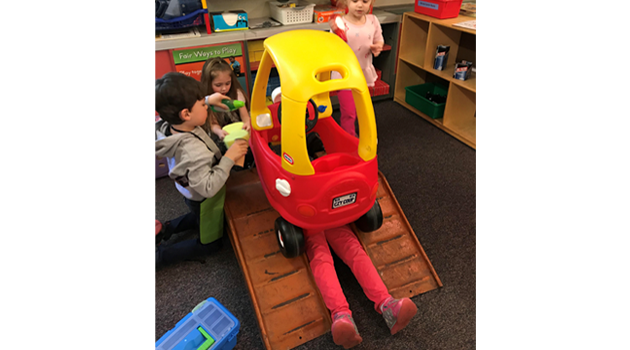 We recently posted a mechanic vacancy. One of our preschool teachers sent this picture of "possible future applicants…"
National Merit Scholarship Finalist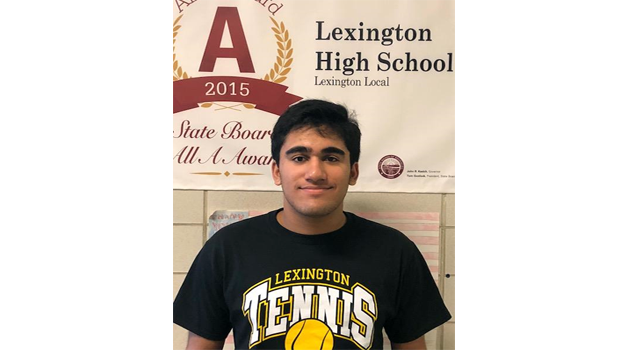 Senior Ajit V. has been named a National Merit Scholarship Finalist for 2018. Approximately 1.5 million students enter the National Merit Scholarship Program, and of that 1.5 million, 15,000 students, representing less than one percent of the nation's high school graduating seniors, qualify as Semifinalists. Students enter the program by taking the preliminary SAT/NMSQT in the fall of their junior year. Ajit has moved on from the 15,000 students into Finalist standing. The selection of some 7,500 Merit Scholarship winners from the group of 15,000 Finalists is now in progress. Congratulations Ajit, and best of luck!
2018 Franklin B. Walter All-Scholastic Award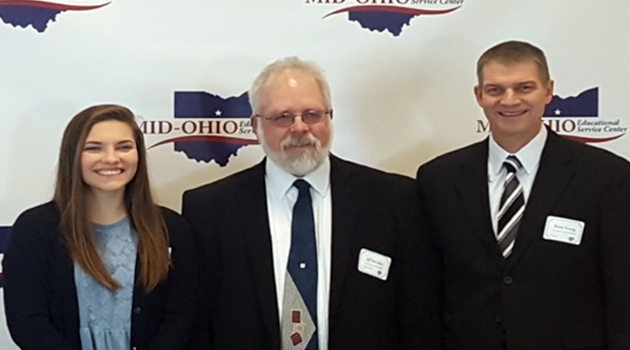 LHS Senior Carlee S. was the 2018 honoree for the Franklin B. Walter All-Scholastic Award. This award was established in 1990 by the Ohio Educational Service Center Association to promote student achievement and to recognize academic accomplishment. Each student must write a 'Positive Impact' essay and Carlee chose Mr. Jeff Strickler, her chemistry teacher. Congratulations Carlee and Mr. Strickler!
Junior High A Academic Challenge Team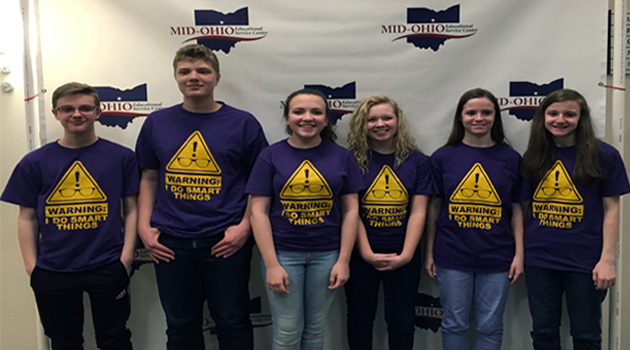 The Junior High "A" Academic Challenge team took 2nd place out of a field of 36 teams.
Eastern's 6th Grade Academic Challenge Teams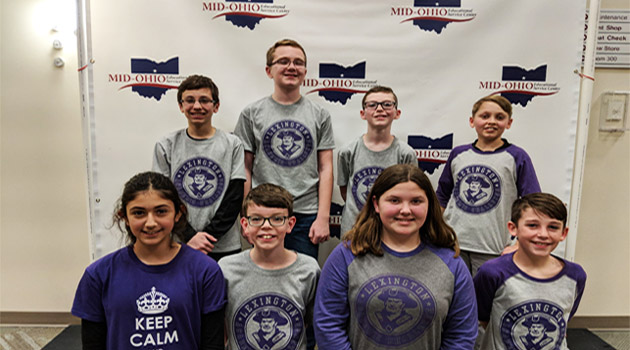 The two Eastern 6th grade Academic Challenge teams finished 1st and 2nd in their most recent competition.
Boys Varsity Basketball - Regional Champions!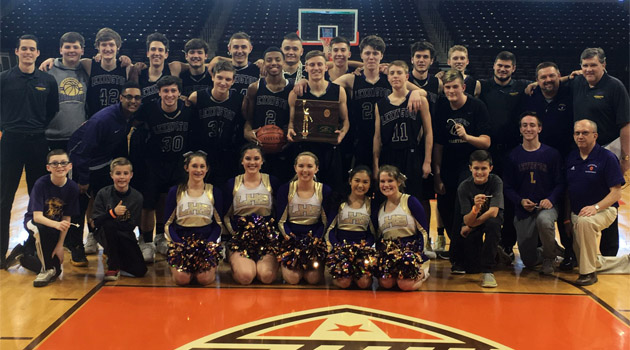 Boys' Varsity Basketball - Regional Champions! They will play Akron St. Vincent-St. Mary High School on Friday, March 23rd at 2pm in the State Semi Finals in Columbus.
Students Celebrate National Pi Day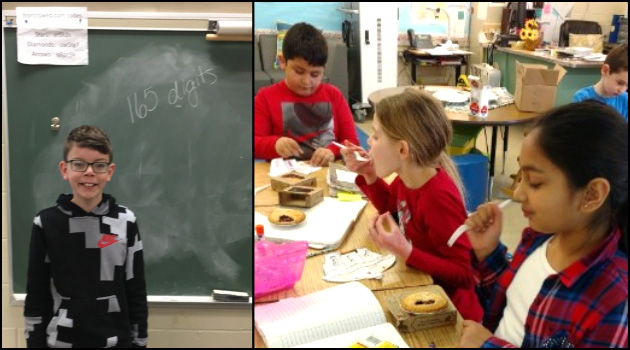 Students throughout the district celebrated National Pi Day on 3/14. Noah established a new record for reciting the most digits of Pi from memory with 165 digits!