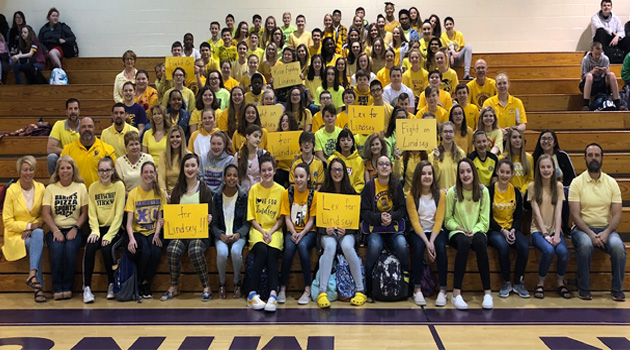 April 12, 2019 Lindsey Gies / Yellow Day at Lexington Schools! (Yellow is Lindsey's favorite color) Lindsey Gies is a senior at Shelby HS. She is an excellent student and actively involved in a variety of co-curricular activities. She was this year's homecoming queen, selected by her peers. She was also in the fall theater production. In early December 2018 Lindsey was admitted OhioHealth Hospital in Columbus diagnosed with a rare infection.
The article below details Lindsey battle and her homecoming when released from the hospital. The video is of Lindsey taking her first steps using her prosthetic legs.
Lindsey has returned to school and is setting the ultimate example for everyone of grit, determination, perseverance, courage, faith and a never give up, positive attitude.
Lexington students and staff want Lindsey to know WE CARE AND ARE WITH HER IN SPIRIT ALL THE WAY!
February 1, 2019 article
https://www.richlandsource.com/news/shelby-welcomes-homecoming-queen-lindsey-gies-after-life-changing-medical/article_e4da7d92-265b-11e9-92ed-ff882191f0e2.html