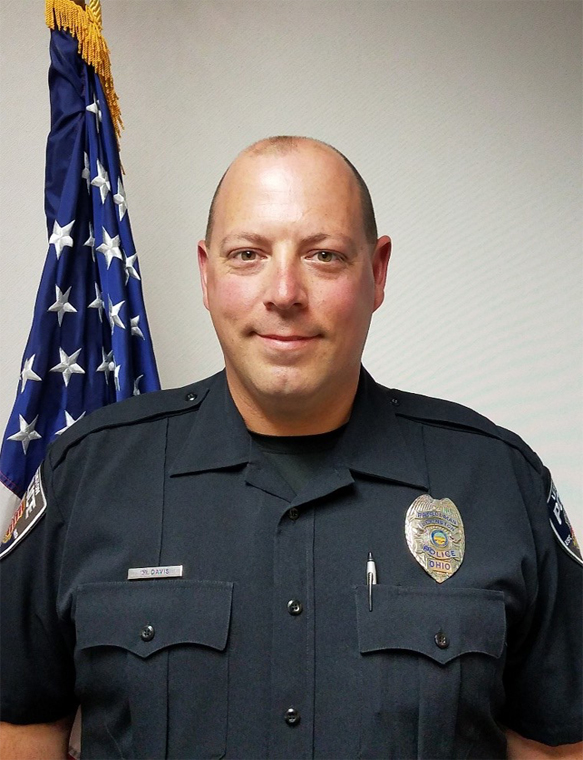 A new face will be walking the halls and patrolling the parking lots and playgrounds of the five Lexington school buildings in the fall. Officer Mike Davis of the Lexington Police Department was hired to be the School Resource Officer for the district beginning in August. Officer Davis is a graduate of Lexington High School, a twelve year veteran of the Lexington Police Department, and also serves as a field training officer for new recruits. He has been married for 17 years and he and his wife have a five year old daughter. Officer Davis is very eager to begin his new role with the department as the SRO for Lexington Local Schools.
In regards to his new role, Officer Davis stated that he sees "the implementation of a school resource officer as a huge opportunity to further serve the community, as well as the faculty and students of our schools. We have the opportunity to bring the community, police, and educators together with the common goals of maintaining a high standard of education, promoting a safe environment free of violence and bullying, and open the doors of the police department to the people we serve."

Superintendent Mike Ziegelhofer shares Officer Davis' sentiments and stated, "Lexington Local Schools welcomes Officer Davis to the district and is excited to partner with him as part of its on-going efforts to improve the safety and security of its schools, and to ensure that students can work, learn, and grow in an atmosphere that promotes positivity, safety, and student success and wellness."